The tropical beaches, wildlife, ancient cities and tea plantations of Sri Lanka offer a fun experience for every kind of traveller, with a tourist infrastructure that makes it easy to get around. I've already written about the best things to do in Sri Lanka, so in this article I'm covering Sri Lanka travel tips and practical advice. If you're wondering "when is the best time to visit Sri Lanka?" or have questions about how to get around, how much things cost and what to expect, read on for my advice on visiting Sri Lanka.
This article may contain affiliate links that provide commission on purchases you make at no extra cost to you. As an Amazon Associate I earn from qualifying purchases.
Where is Sri Lanka?
The teardrop island of Sri Lanka is located in the Indian Ocean and is part of South Asia, with its northern tip 30 km from the south east coast of India. The island nation was formerly known as Ceylon and was a British colony until 1948, when it gained independence, making it the oldest democracy in Asia. Flights with the national carrier, SriLankan Airlines, often stop at Malé in the Maldives, making it possible to arrange a twin break in Maldives and Sri Lanka, a great option for honeymooners.
There are also many flights that route through the United Arab Emirates, either through Abu Dhabi or Dubai. This may be the best option if you are looking for good deals on the flight price, although be careful to look at the stopover time as it could make your journey very long. From the UK, the fastest and most direct flight is with SriLankan Airlines, around 13 hours, with a refuelling stop at Malé. On our recent trip, we decided to fly with SriLankan Airlines for this reason.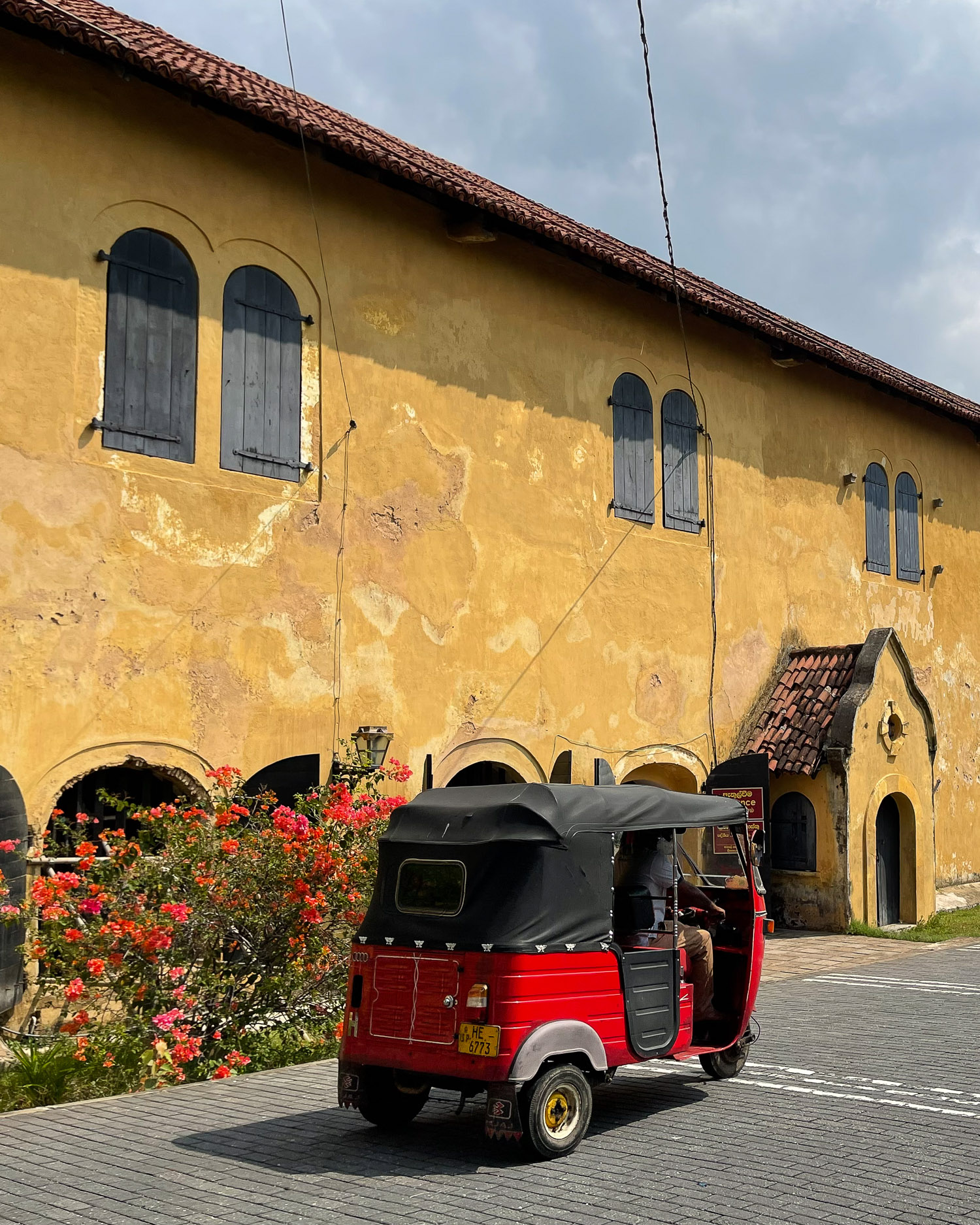 Arriving in Sri Lanka
Most visitors to Sri Lanka arrive by plane at the country's main Bandaranaike airport, which is just north of the capital Colombo. After a long flight you'll probably want at least a day to relax, in which case we recommend taking a taxi to Colombo (45 mins drive) or transfer to the nearby beach resort of Negombo (30 mins drive). If you're very short of time you could arrange a transfer to take you straight to Kandy (2 hours) or one of the beach resorts further south.
If you need an airport taxi in Sri Lanka it's best to book this in advance. We pre-booked this airport transfer to Colombo for around £20 which was good value and were met with a driver holding our name card. If you don't have anything booked, there is an official Airport Taxi kiosk once you are through security, where you can arrange a taxi at the official rate.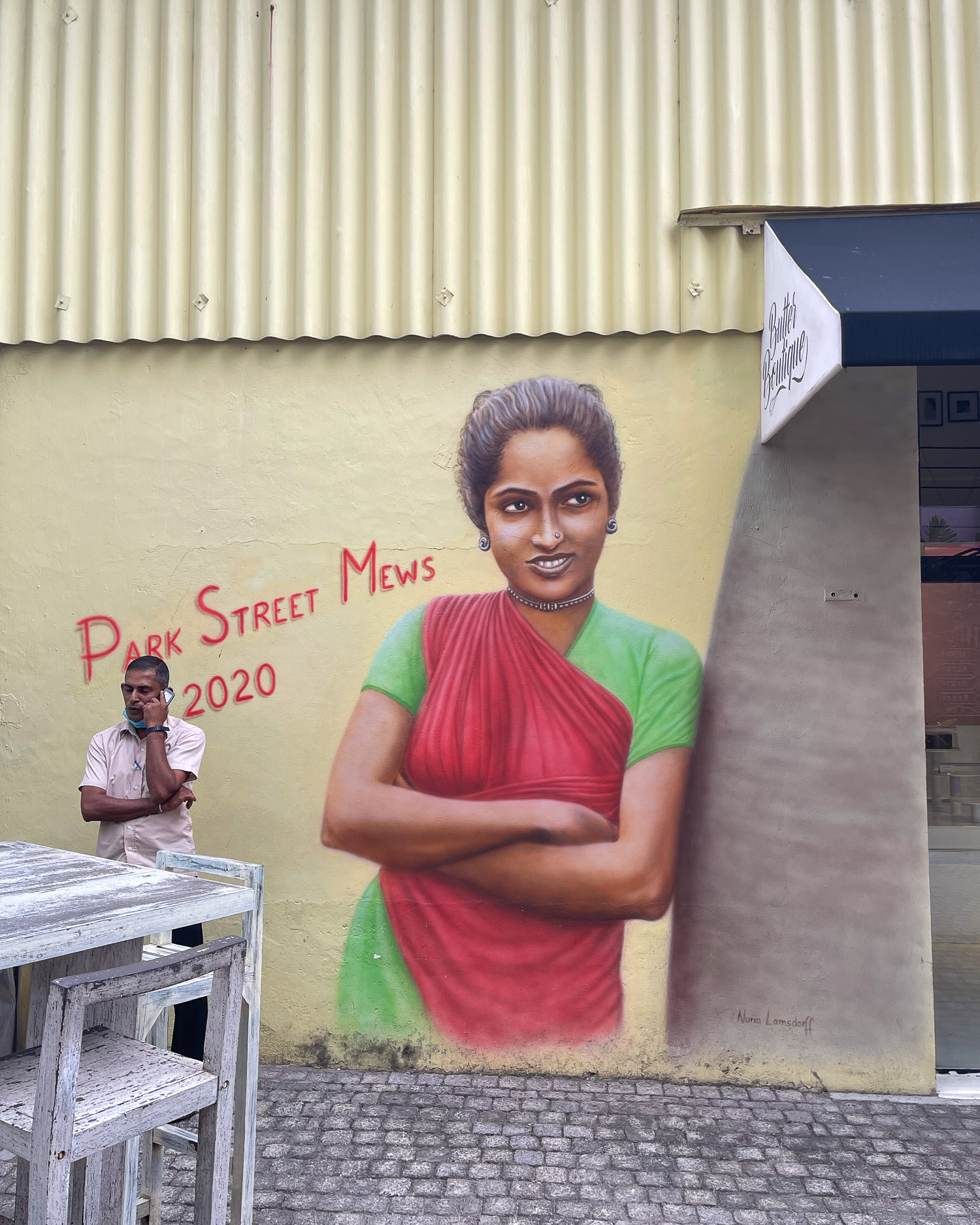 You may also be approached by people from the tour company desks in the airport who can provide a taxi, transfer or longer tour. For first time visitors I probably wouldn't book a multi day tour at the airport, but wait until you get to your hotel, who can advise you on the best options and itinerary.
An airport express bus is available that will take you directly to the centre of Colombo, with a journey time of around 1 hour, and this the cheapest option. Unless you are on a tight budget or are a seasoned traveller, after a long flight I personally think a pre-booked airport transfer straight to your hotel is the best option so that you can relax and acclimatise to the new country and culture.
Quick booking links:

Pre-book your transfer from Bandaranaike airport to Colombo

Pre-book your transfer from Bandaranaike airport to Negombo

Pre-book your transfer from Bandaranaike airport to Kandy
Sri Lanka travel tips – visa requirements
To ensure you have the most up to date advice, for travel from the UK and visa for Sri Lanka, check the UK Government Sri Lanka page which has links to all official advice. If travelling from other countries please check your own government's official travel advice.
All travellers to Sri Lanka require an ETA (Electronic Travel Authorisation) which can be applied for online and is normally approved within hours. The ETA fee when we visited for travellers from UK, Europe and USA for a 30 day tourist visa was $35 (please check the official website in case this changes in the future). If you wish to stay longer than 30 days, it's normally possible to extend this visa online while in Sri Lanka.
In addition, please check for any Covid related requirements, such as health declaration and mandatory travel insurance scheme on the Sri Lanka Tourism website, which were required when we visited. Requirements may vary depending on your vaccination status.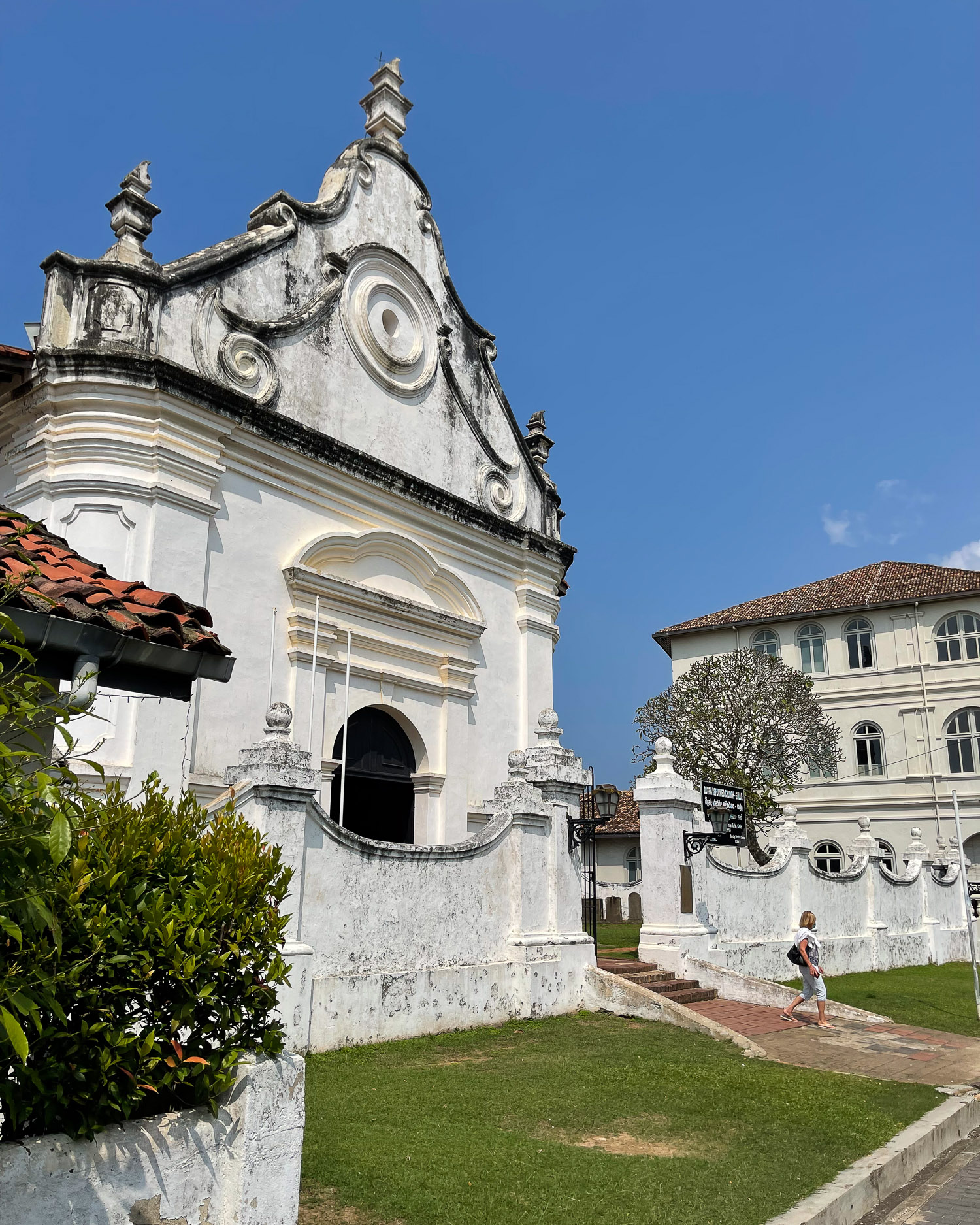 Weather in Sri Lanka
The weather in Sri Lanka tends to be hot and tropical all year round, with temperatures ranging between 25 and 30 degrees celsius. In the central part of the country known as the Hill Country where tea is grown, the temperatures are somewhat cooler due to the higher altitude, ranging between 15-17 degrees C so that you'll need an extra layer at night.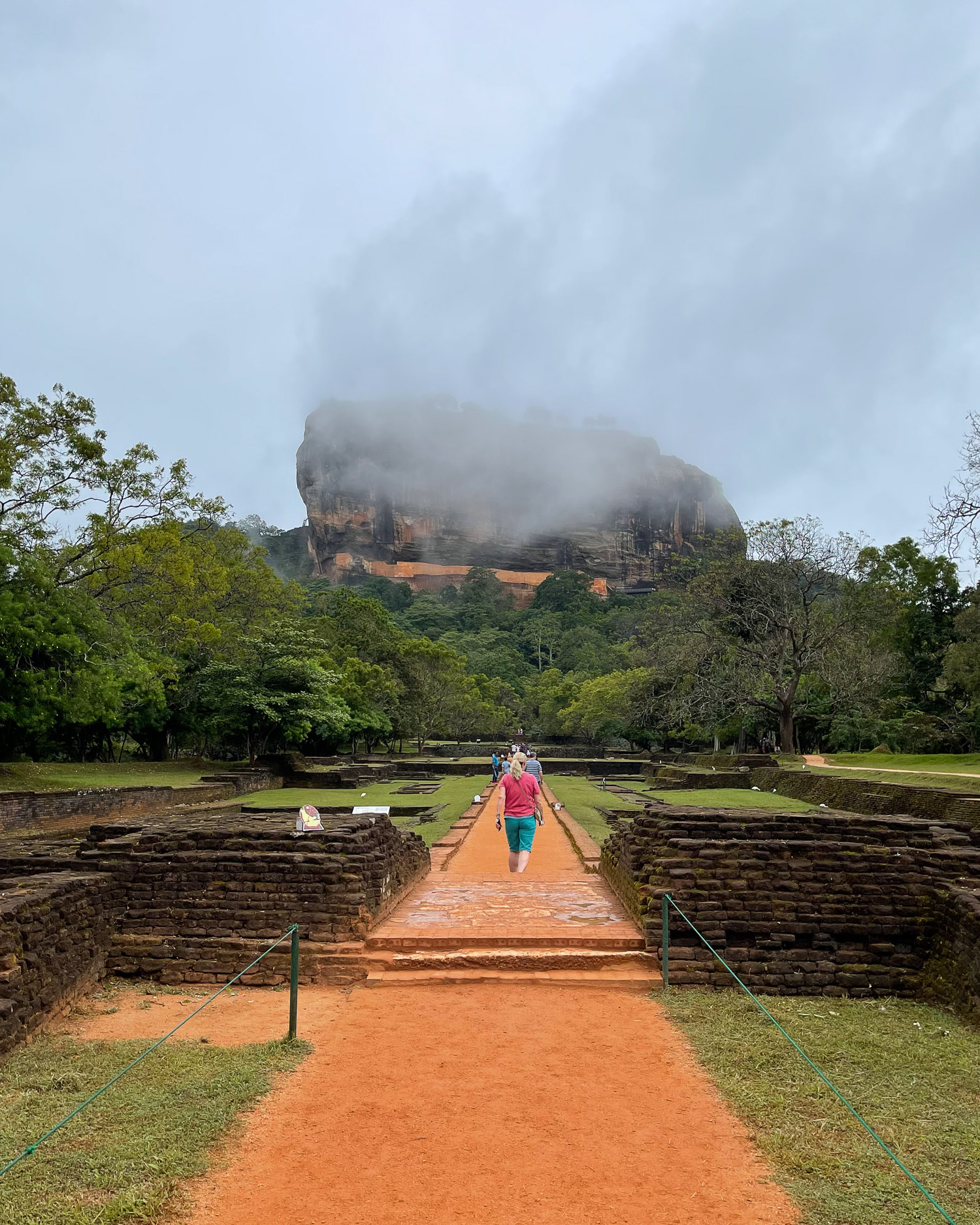 The main variable of the weather is the monsoon in Sri Lanka and the country has 2 monsoon seasons when rain can be heavy. The monsoon rains from the south-west hit the south and western coast between April and September, while the monsoon rains from the east mean that the east and north of the country is wettest between September and March. Hence whenever you visit you will be able to find part of the country where the sun is mostly shining.
However, it's worth knowing that rain showers can happen in any part of the country throughout the year. The central area of Kandy, the Cultural triangle and Hill Country can be affected by monsoon rains from both directions, making them prone to rainy or overcast days at any time, even though the daytime temperatures are warm. It may be worth packing a small umbrella as the locals do, to use any time there's a shower, as we found it was too hot for rain jackets.
Read my article on the best things to do in Sri Lanka
Best time to visit Sri Lanka
Most first time visitors to Sri Lanka tend to make a tour of the most popular sites in the west, central and southern areas of Sri Lanka. For these areas, the best time to go to Sri Lanka is from December to March, making it a great winter sun destination.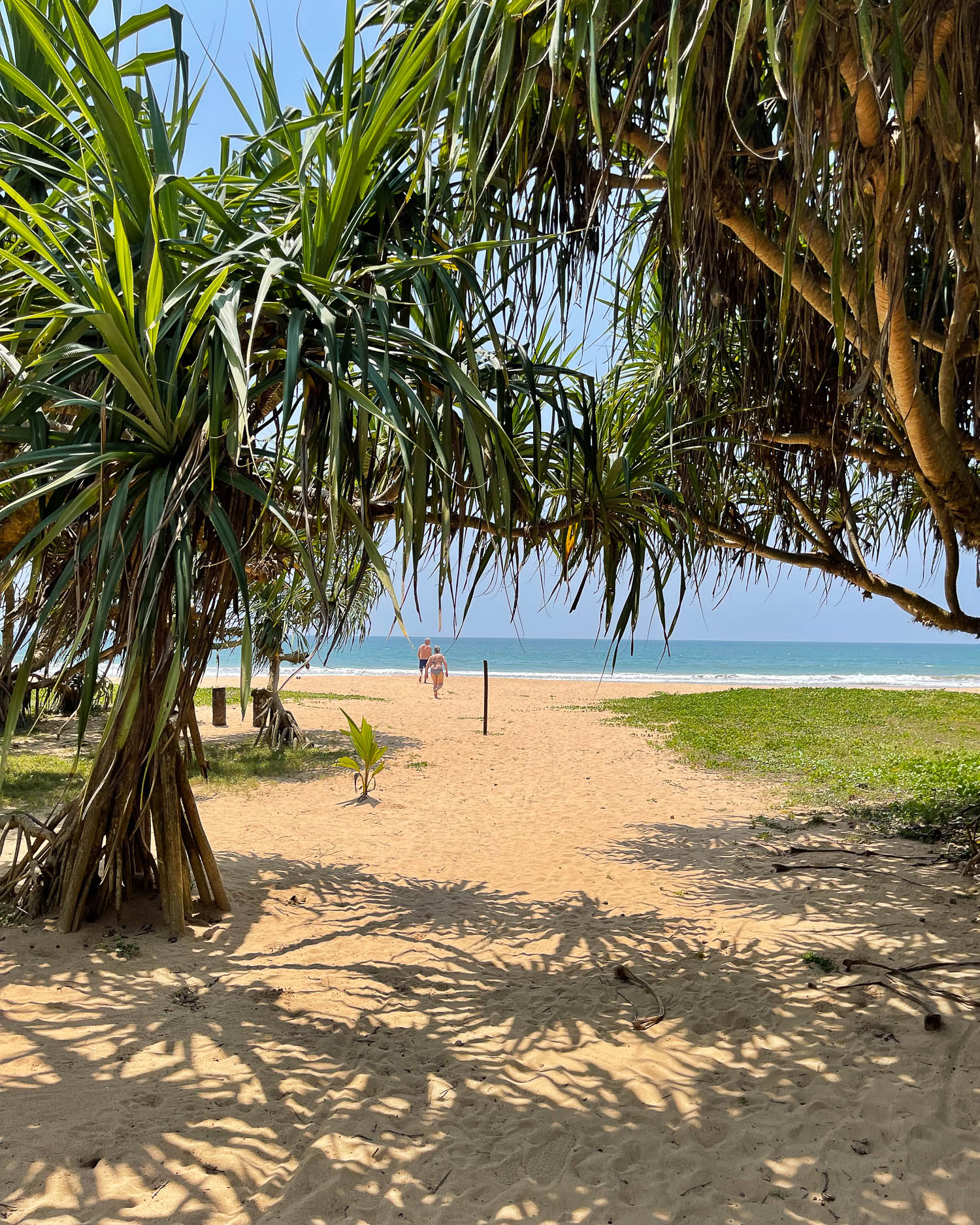 However if visiting the north and east of the country, the weather in Sri Lanka is at its best between May and September. In the 'shoulder' seasons of April/ May and October / November you could visit any areas of the country and find warm weather but also expect to encounter some rain.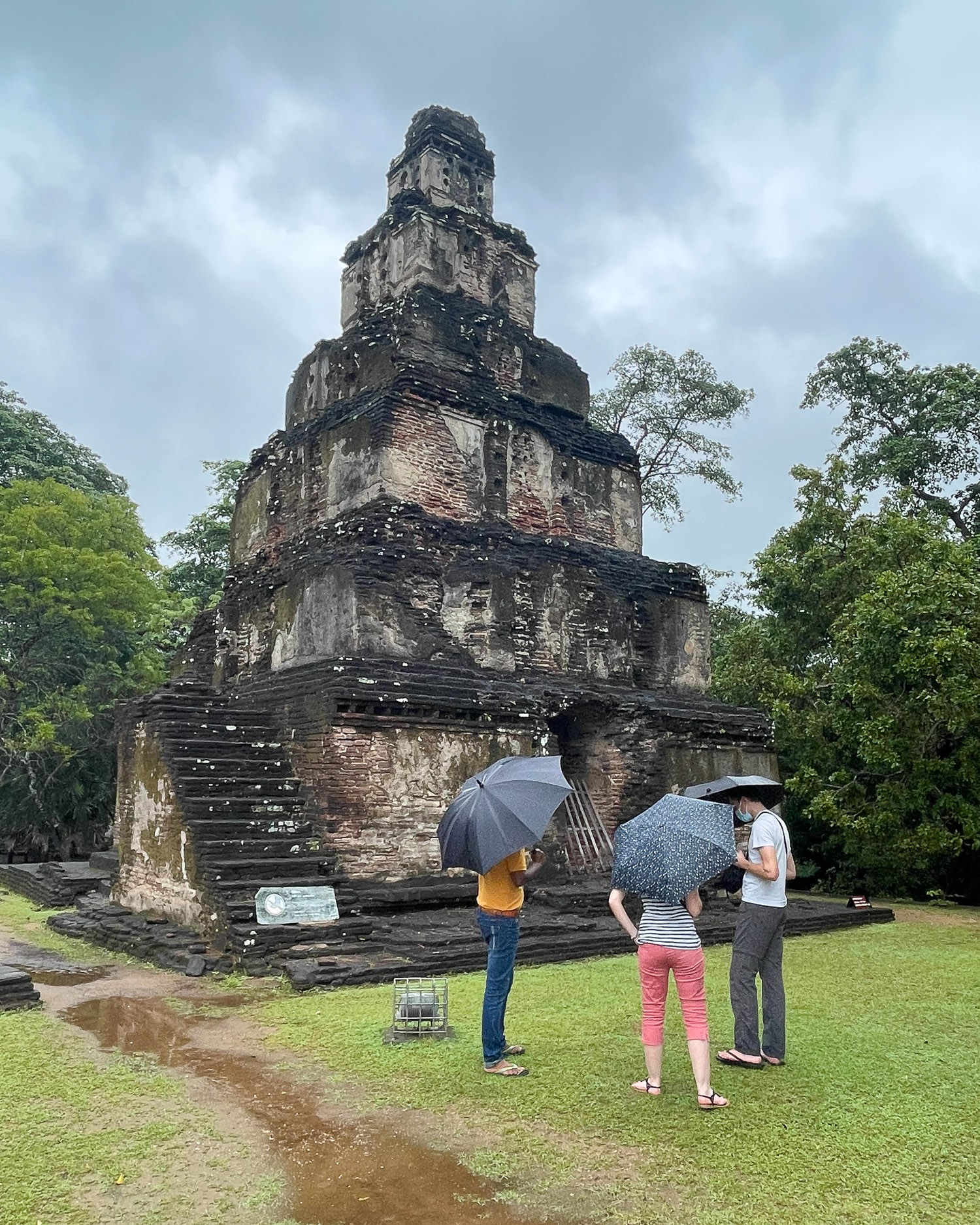 What languages are spoken in Sri Lanka?
The official language in Sri Lanka is Sinhala, with the second language being Tamil, which is spoken mainly in the north. As most visitors speak neither of these, English is widely spoken by anyone working in tourism and as a link language for locals. You can assume that you'll be able to converse in English in any hotel and most restaurants you'll visit.
Most tuk tuk drivers, shop assistants and hotel staff will also speak at least a little English or there will be someone nearby that can translate. We also noticed that there were many travellers from France and Russia, so in tourist areas other languages are likely to be spoken by some guides or hotel staff.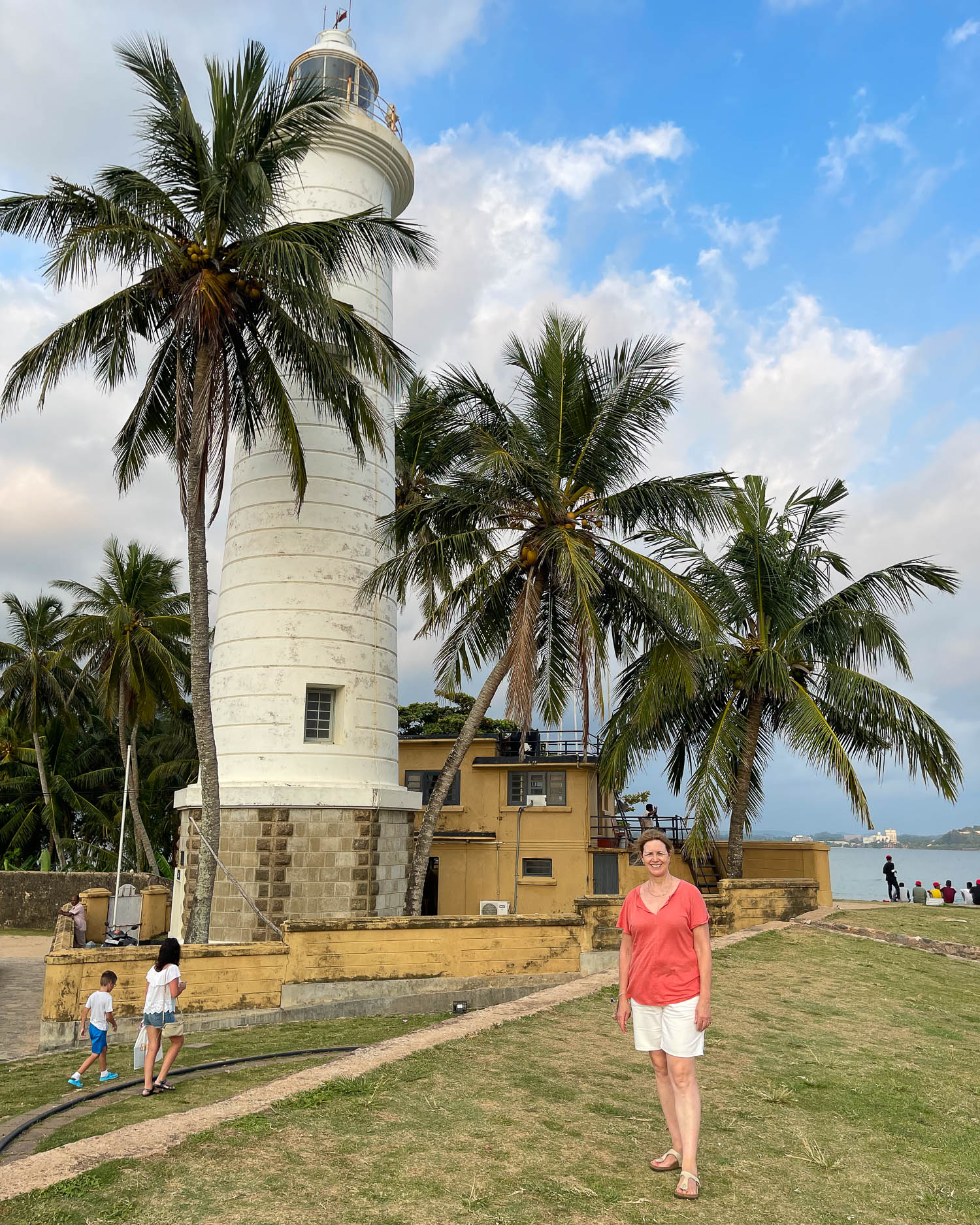 Where to go in Sri Lanka
Most first time visitors to Sri Lanka start by acclimatising from their flight for a day or two in either the capital Colombo or in the beach resort of Negombo which is close to the airport. If you are interested in visiting Sri Lanka's cultural sights, the next stop is often Kandy, the country's second city in the centre of Sri Lanka.
North of Kandy, is an area of central Sri Lanka known as the Cultural Triangle, where the most popular religious and heritage sights of Sigiriya, Anuradhapura and Polonnaruwa are located. South of Kandy is the Hill Country and the two main towns of Nuwara Eliya and Ella, which are surrounded by tea estates. Due to the altitude, the climate in the Hill Country is cooler and you may get rain showers, even in the 'dry' season – there's a reason it's so green!
From Kandy and central Sri Lanka, you might head east to the port of Trincolmalee and work your way down the string of resorts and towns on the east coast. Alternatively south of Kandy and the Hill Country, there are a couple of National Parks such as Uduwalawe and Yala to see elephants and other wildlife as well as other parks in the central and eastern areas of Sri lanka.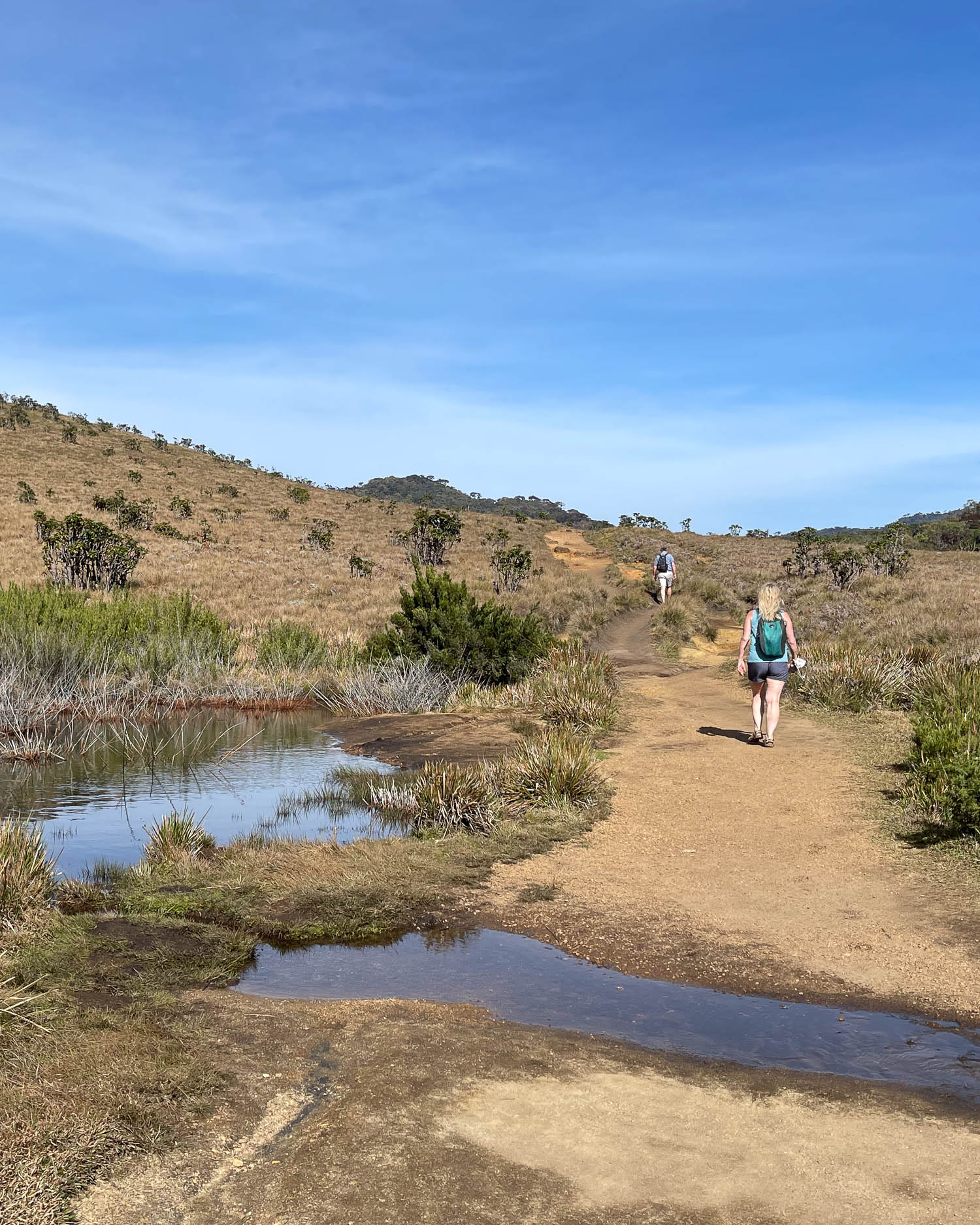 The south coast is a great place for relaxation with lots of small beach resorts. As you work your way back towards Colombo up the south west coast, the old town within the fortress at Galle is a must-visit. The most popular west coast beach resorts are Hikkaduwa, which is popular with backpackers and Bentota, which is known for its water sports and river trips.
Most first time visitors make a loop of the places I've just mentioned, which include many of the best places to visit in Sri Lanka. Many tours don't include the north of the country, mainly through lack of time. Because of this and due to the civil war that ended in 2019, Jaffna and the north is less developed for tourism, but there's still plenty to see if you have more time or are visiting for the second time.
Best things to do in Sri Lanka
For a small country, Sri Lanka is packed with an incredible amount to see and there's a good tourist infrastructure to enable you to make the most of your time. You can get an overview in my article about all the best things to do in Sri Lanka.
Colombo – the nation's capital is a mixture of quiet leafy streets and cutting edge modern high rises, with a little bit of everything including temples, bustling street markets, colonial architecture, museums and a breezy seafront, although there's not much in the way of beaches. This is also the place for stylish restaurants and shopping that are aimed at a more international and affluent local market. Check out these tours in and around Colombo.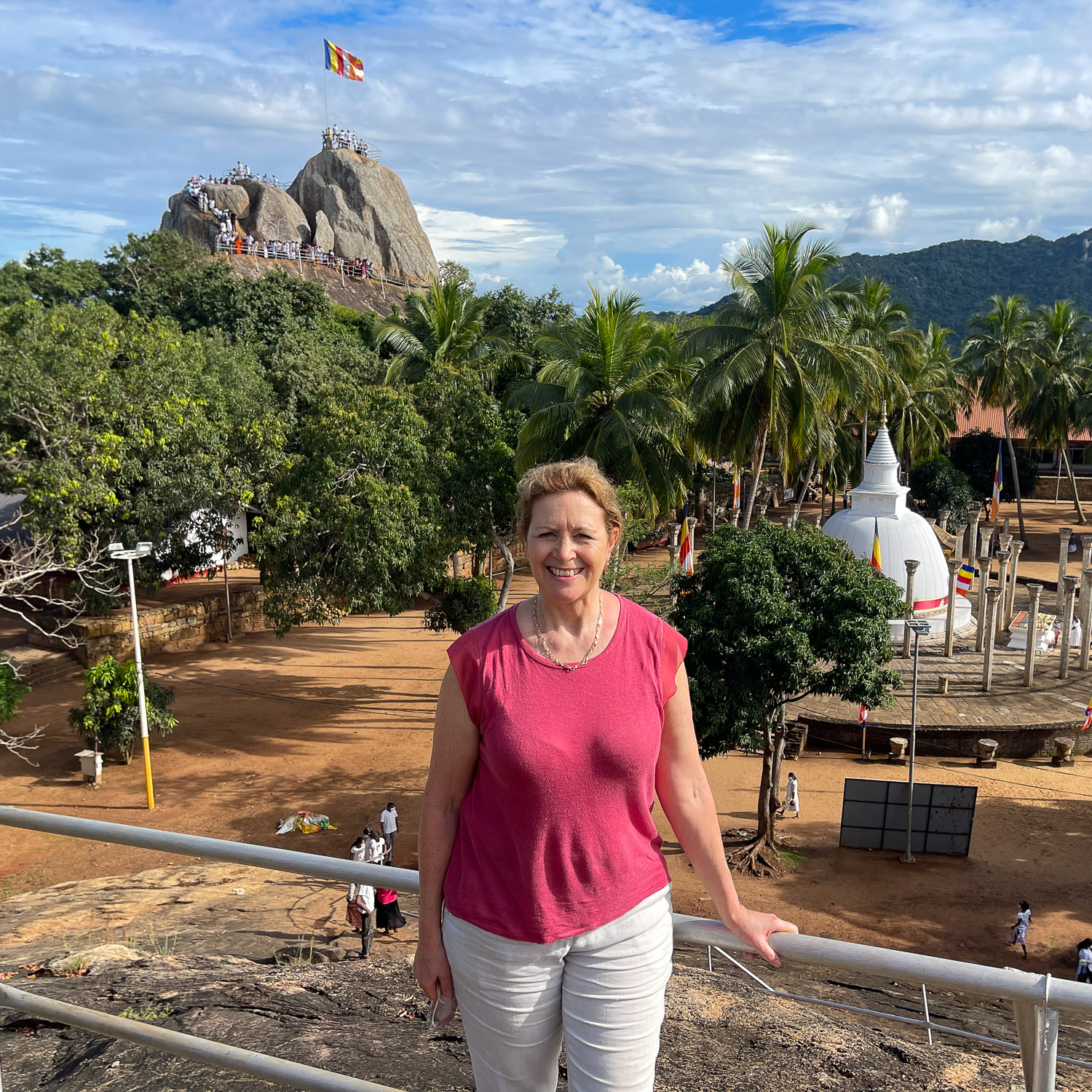 Culture – many of Sri Lanka's top cultural sights, of ancient cities and temples are clustered around the "Cultural Triangle" region, north of Kandy. We visited Sigiriya rock, the ancient cities of Anuradhapura and Polonnaruwa and the temple complexes at Kandy, Dambulla and Mihintale. If you are interested in architecture and design, visit the Geoffrey Bawa houses in Colombo and Lunuganga and look out for the hotels he designed. The old fortress area of Galle Fort is another UNESCO World Heritage site you'll want to visit.
Hiking – The best places for hiking and outdoor activities in Sri Lanka are south of Kandy in the Hill Country, where there are some lovely walks through the tea plantations and up to the peaks around Ella. We went hiking in the Horton Plains park, where there are a number of marked trails and stunning viewpoints. The Knuckles mountain range in central Sri Lanka is also well known for outdoor activities such as mountain trekking and visiting waterfalls.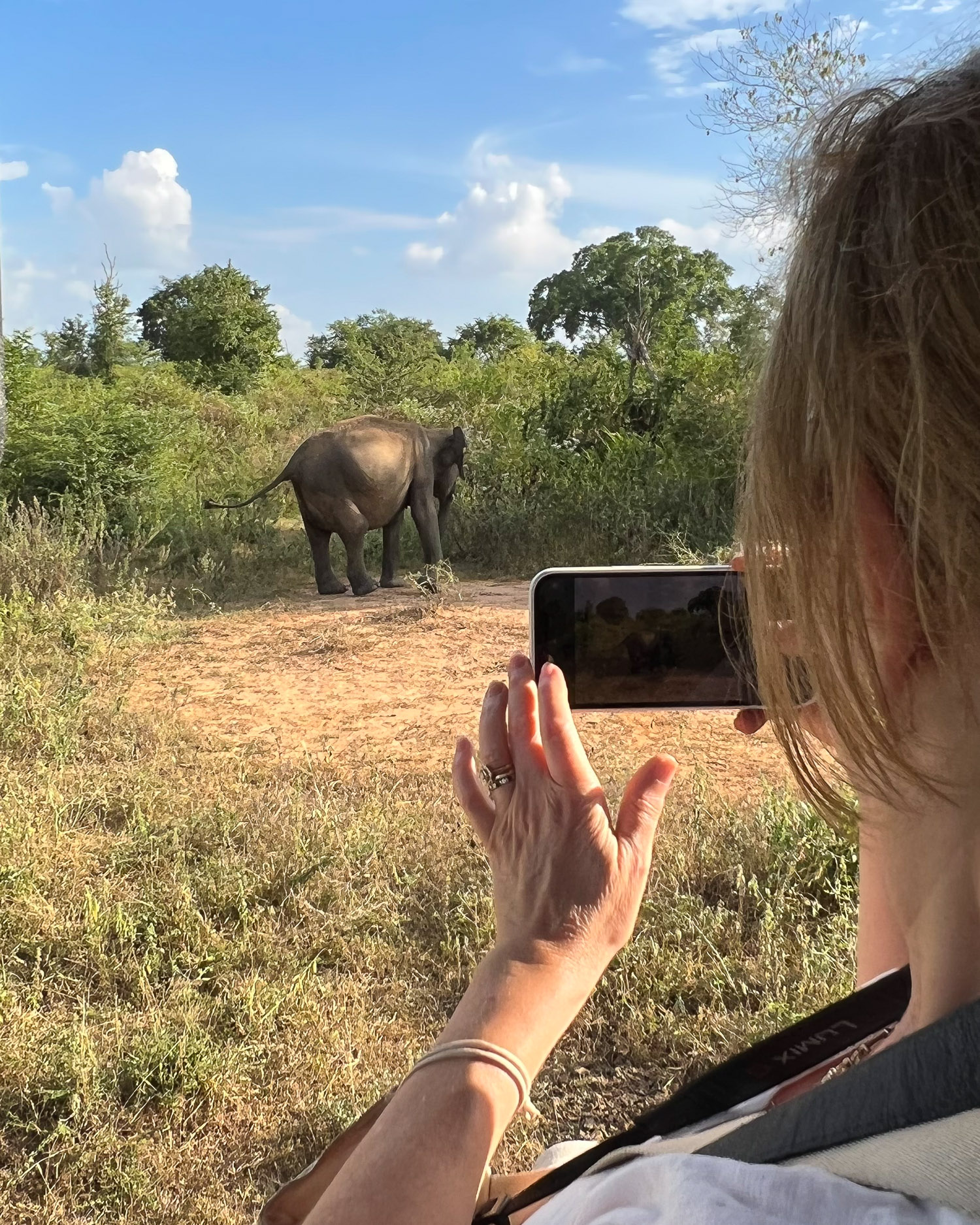 Wildlife – The most popular wildlife parks are in the central southern part of the country at Yala and Uduwalawe, where you'll see elephants, monkeys, water buffalo, crocodiles, deer and many beautiful birds. Occasionally leopards are spotted at Yala but this seems to be a rare and fleeting occurrence. Elephants are also found in the park of Minneriya, which is a good place to visit in combination with Sigiriya or other Cultural Triangle sites and there are many more national parks all over the country. Take a look at this Ella transfer to Mirrissa or Galle including a Safari in Udawalwawe
Whale and dolphin spotting is popular from Trincomalee in the east and Mirissa in the south and turtle nesting sites may be seen along the south and west coast. Be cautious of attractions that keep wild animals in semi-captive conditions, such as elephant "orphanages" and turtle hatcheries. Our recommendation is to try and see wild creatures in their natural habitat wherever possible. Check out this whale and dolphin spotting tour from Mirissa.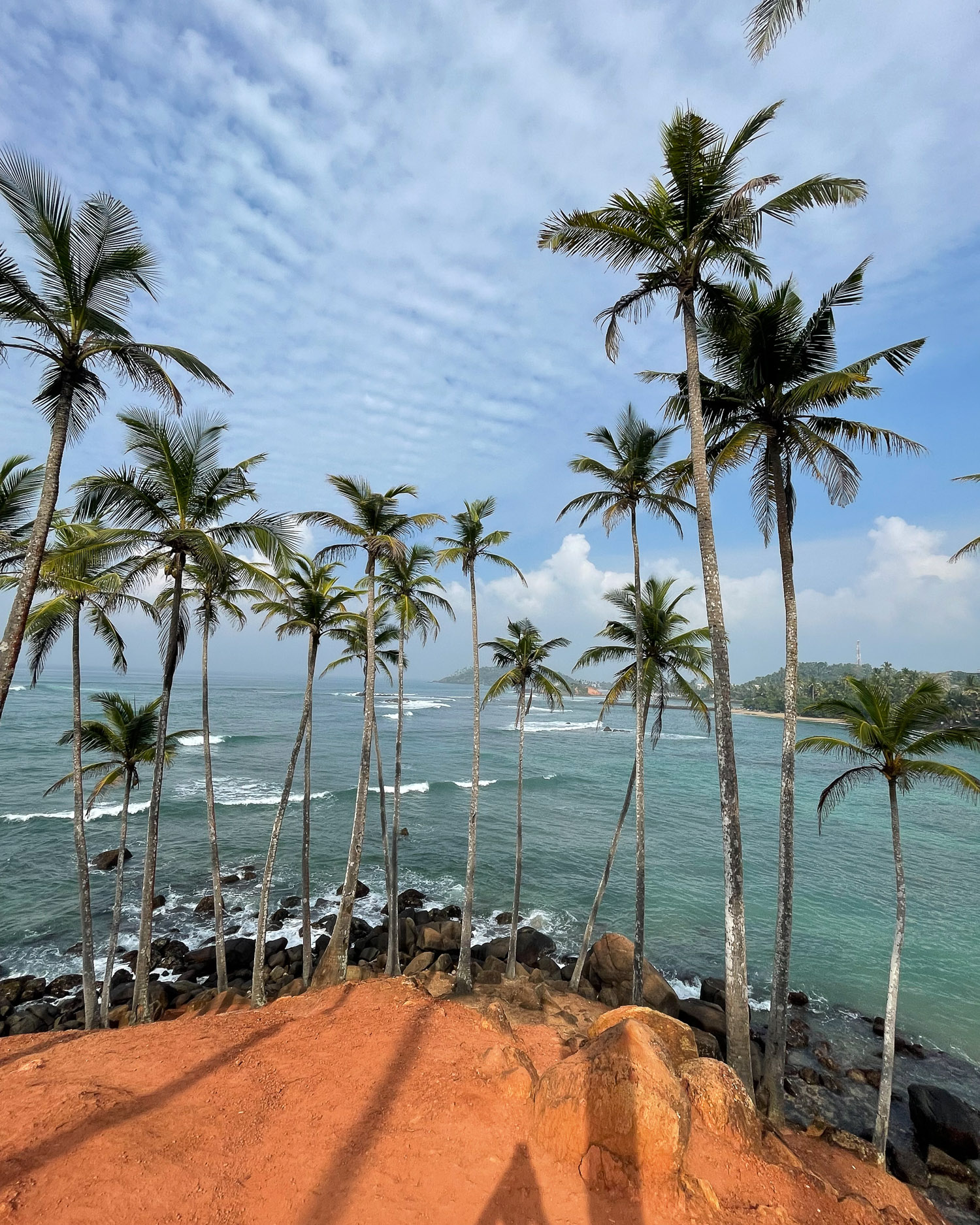 Beaches – There are some gorgeous beaches in Sri Lanka all around the coastline and our favourite was the area of south coast around Mirissa and Weligama which is also good for surfing. The east coast has beaches that are popular during April to September when monsoon rains affect the south and west, with Arugam Bay being the most popular surf spot. The west coast beaches such as Hikkaduwa and Bentota tend to be a bit busier, with Bentota known for the water sports such as water ski and jet ski that you can try in the lagoon.
For more information, read my article about all the best things to see in Sri Lanka.
Day tours in Sri Lanka
If you are taking a shorter trip in Sri Lanka there are lots of 1-2 day tours that you can pre-book, especially from the capital Colombo. This saves you having to do much planning in advance and it's also an easy way to get driven to a new location with some interesting activities on the way. Here are a few that I'd recommend you look at.
Colombo to Kandy and Nuwara Eliya 2 day tour – this 2 day tour from Colombo takes you to Kandy to see the Botanical garden, Temple of the tooth and Kandyan dance show with an overnight stay in Kandy at a 4 star hotel. On Day 2 you take the famous "Blue Train" through the tea plantations train Kandy to Nuwara Eliya with a visit to a tea plantation before returning to Colombo.
Sigiriya and Dambulla day trip from Colombo – this full day trip from Colombo enables you to see the rock fortress of Sigiriya and the Dambulla cave temples in one day. You will need to buy tickets to the attractions separately.
Colombo to Bentota and Galle – this day tour from Colombo includes a stop in Bentota where you can take a river boat tour (pay for this separately) or just enjoy the beach and then time to look around the historic Galle Fort area before you return to Colombo.
Ella transfer to Mirrissa or Galle – a shuttle with Safari in Udawalwawe – this convenient transfer from Ella to either Mirissa or Galle also includes a 3 hour morning safari at Udawalawe national park to see elephants and many other animals. The tour includes the safari jeep and park entrance fees. By the afternoon you will arrive at your hotel in either Mirissa or Galle.
Whale watching in Mirissa – this 4 hour morning boat trip includes breakfast and a guide, with the opportunity to spot whales and dolphins off Sri Lanka's south coast.
A private safari in Udawalawe National Park – see elephants, deer, water buffalo, crocodiles and lots of birds on this 3 hour jeep safari – you will need to buy the park entrance ticket separately.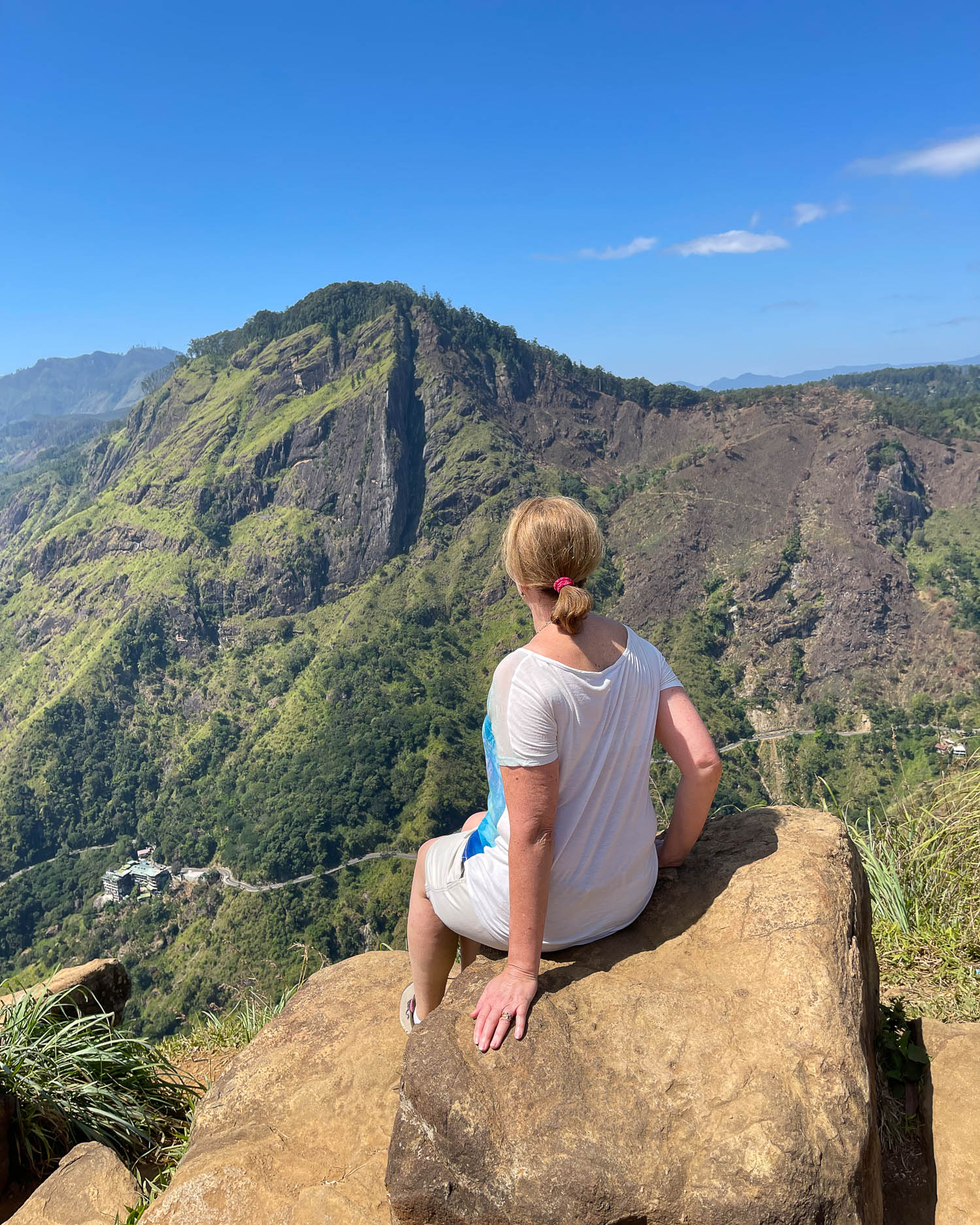 How long to spend in Sri Lanka?
Although Sri Lanka looks small on the map and distances to travel around are quite manageable, there is a deceptively huge range of things to see and do. If you want to see a little bit of everything, such as cultural attractions, wildlife and beaches, you probably need at least 10-14 days.
If you have time, a tour of 3 weeks will enable you to see a lot and still have some time for beach relaxation at the end. We were there for 18 nights but could have done with a few days extra to relax or an additional week to visit Jaffna and the north.
4 weeks will enable you to visit the north and east as well as the more popular south and west and get a taste of everything the country can offer. If you only have a week, I'd probably just visit a couple of key cultural or wildlife sights and then head to the beaches on the south or south west coast.
Read my article on the best things to do in Sri Lanka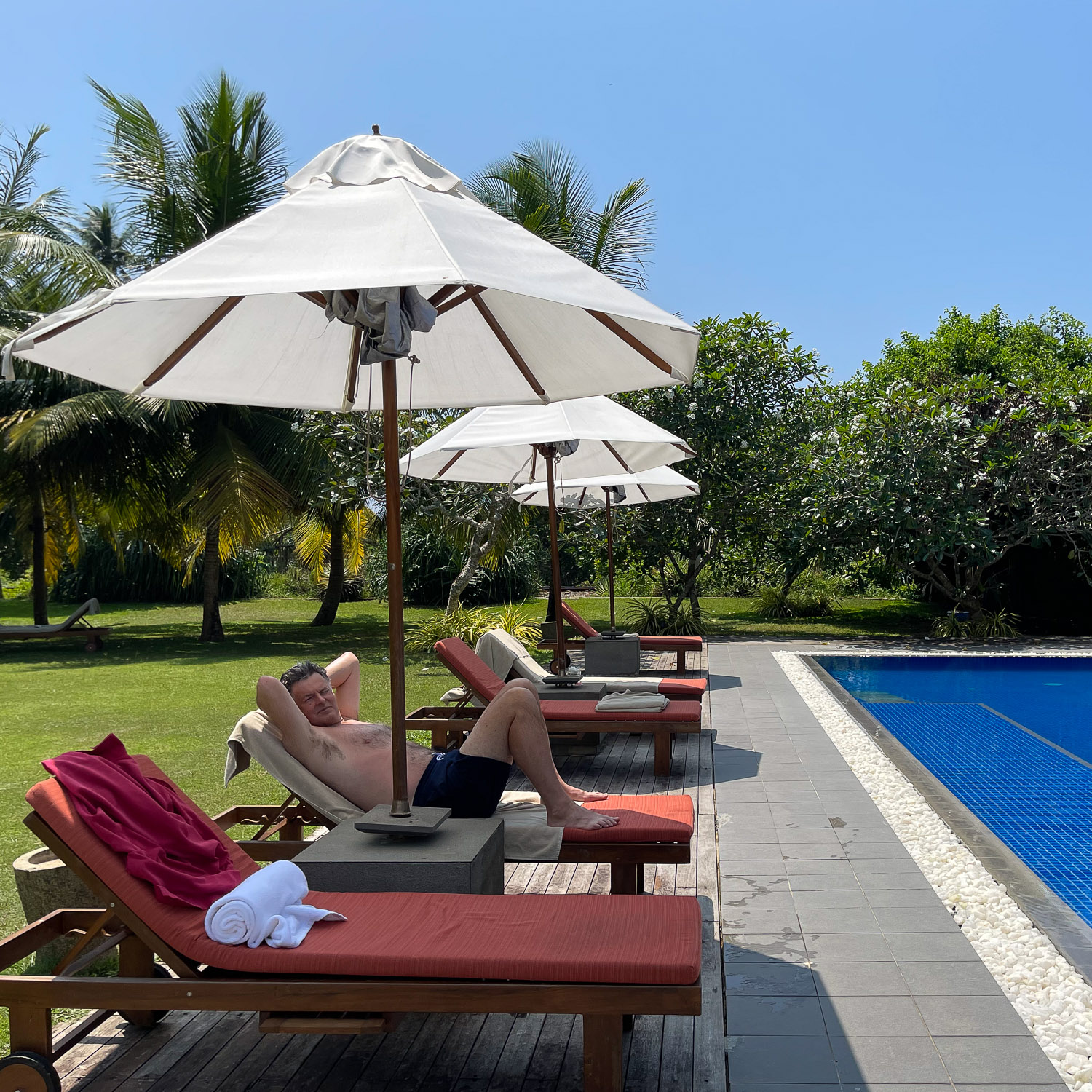 How much does it cost in Sri Lanka?
The biggest expenses of travelling in Sri Lanka tend to be accommodation, the cost of hiring a car with driver and the cost of visiting major tourist sites. Other than this the Sri Lanka prices for tuk tuks, train fares, public transport, tours, eating out, food and general shopping are low compared to costs in Europe, although higher than some other parts of Asia.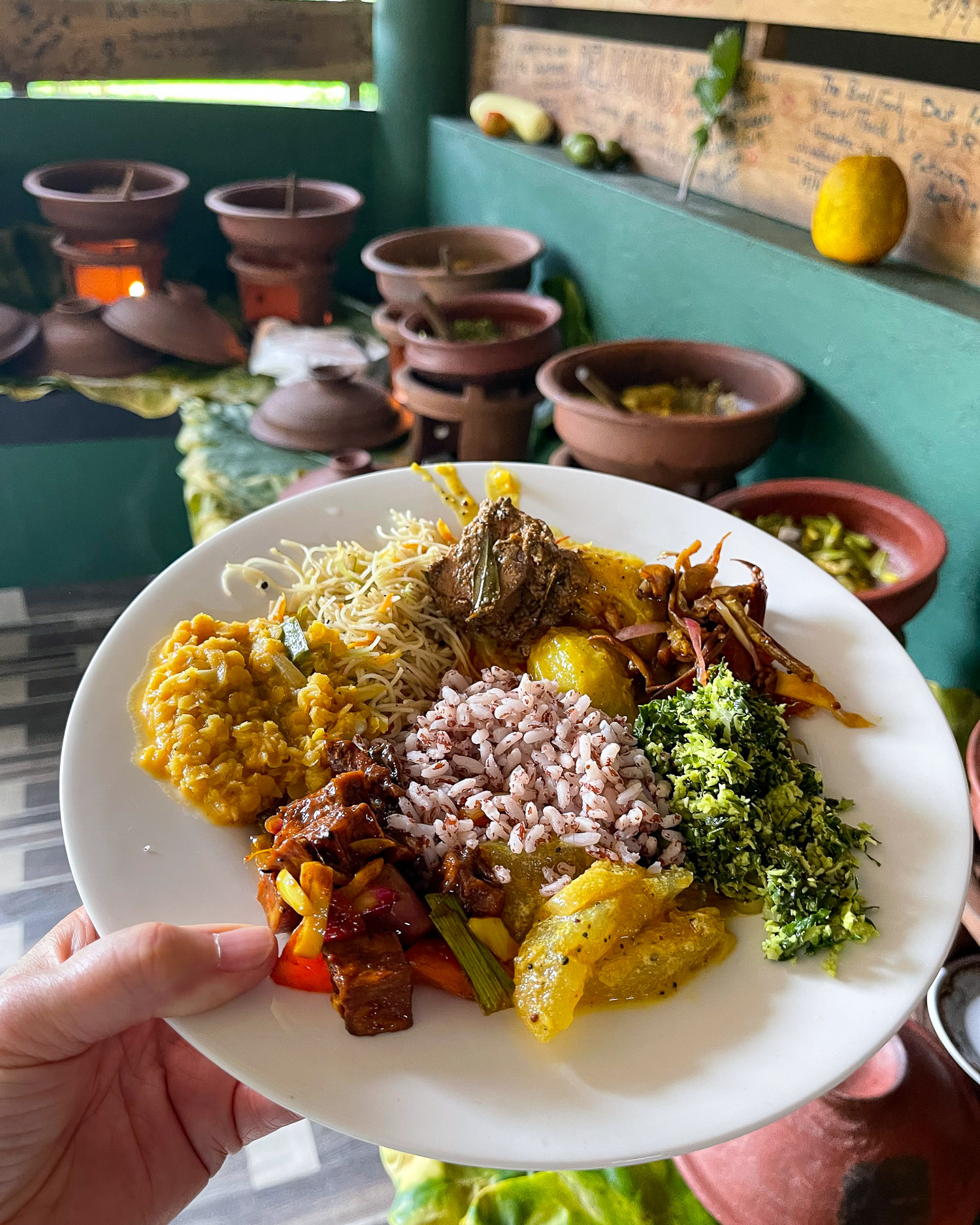 Accommodation costs in Sri Lanka
We stayed in a wide range of accommodation on our tour of Sri Lanka, booking most places directly through Booking.com. The cheapest guest houses were around £20-30 per room/night for a perfectly comfortable, clean room with en suite bathroom and simple, local style decor – here's an example of a budget guest house where we stayed in Kandy in this price range.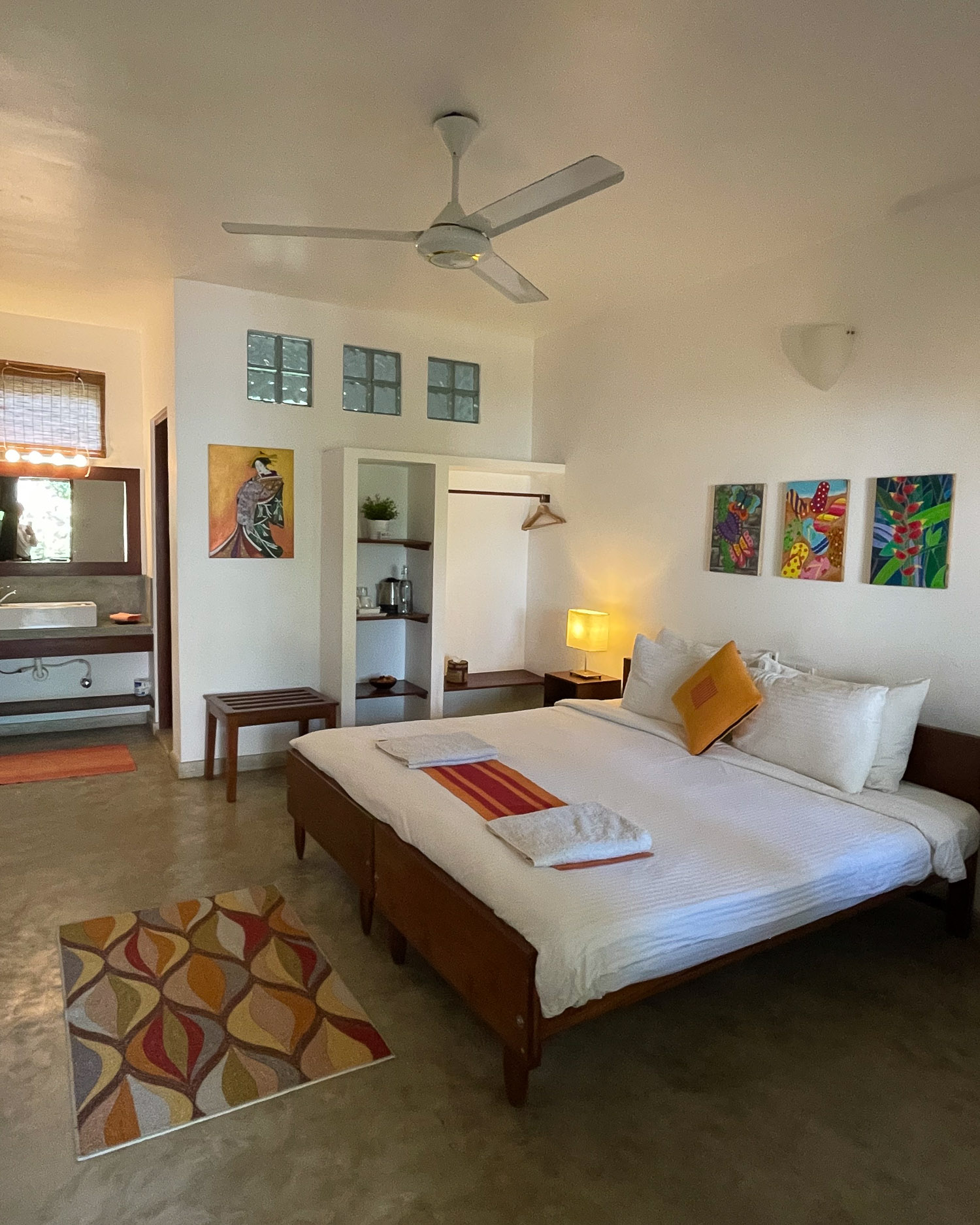 A mid range option that would be the equivalent of an affordable boutique hotel back home was around £50 per night – here's an example of a boutique hotel in Galle and a boutique guest house in Colombo where we stayed. The most we paid for a more luxurious, international style hotel was £120-150 per room/night – here's an example of a luxury hotel near Sigiriya and a luxury boutique hotel in Bentota where we stayed.
The top end of luxury hotel in Sri Lanka can cost £200+ per night but this may be less if you either book in advance through a tour company who can get a better room rate, or book independently last minute as we did. Based on a mix of all these types of accommodation over our 18 night trip we spent an average of £60 per night on accommodation. Like most destinations there is a variation in accommodation costs for different seasons and prices are likely to be highest in the high season of November to May.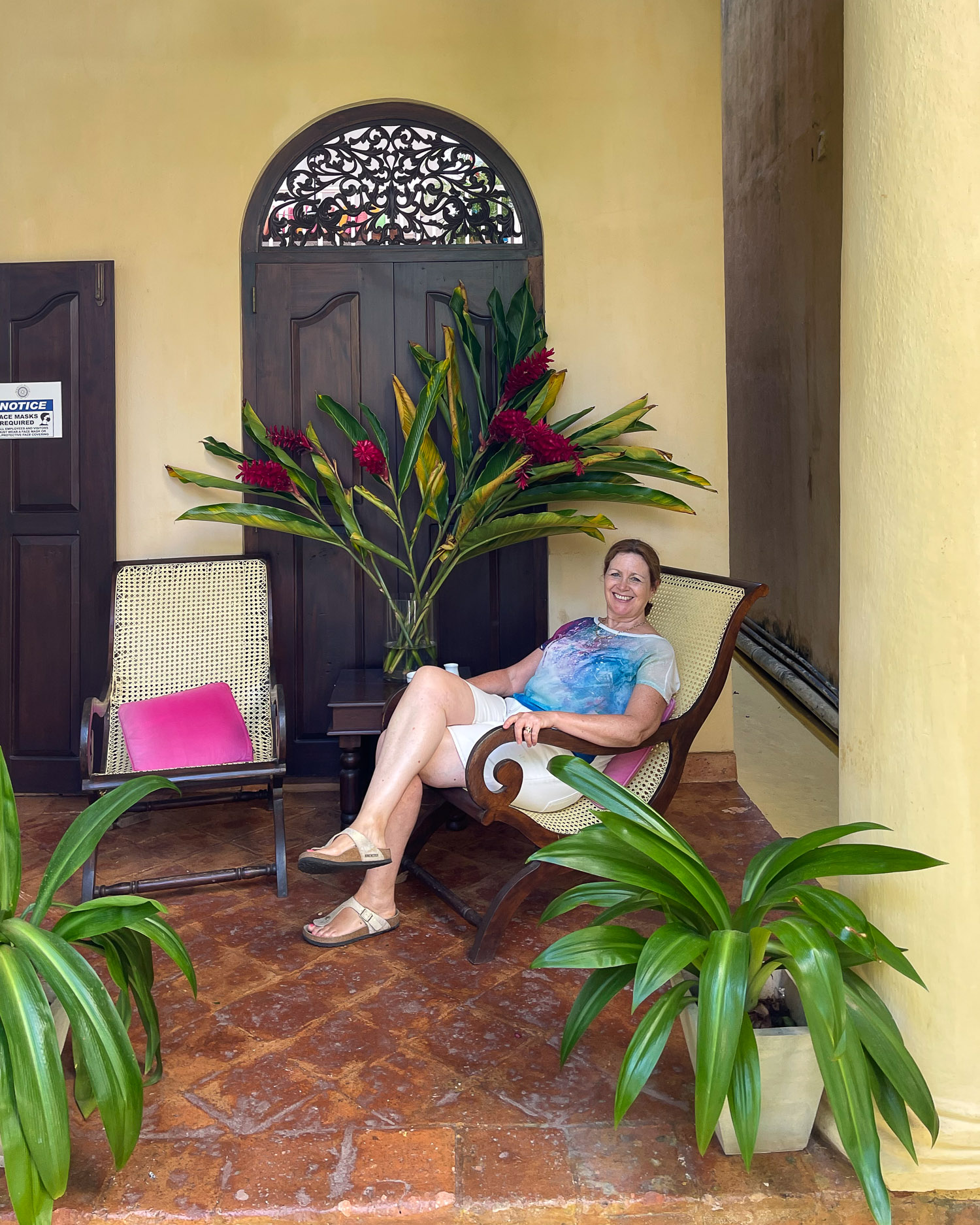 Car and driver hire costs in Sri Lanka
The cost of hiring a car with driver for multiple days typically includes the fuel, car, driver's wages and cost of driver's accommodation and meals. Costs quoted by your hotel or tour company will be variable depending on the size and quality of car, the costs of fuel at the time, distances travelled and the places visited, since driver accommodation may cost more in some places.
Costs also take account if your journey is one way, with the driver required to drive back again, or if you are making a round trip. If you are booking through an international tour company or luxury hotel, expect to pay more and get a better quality car than if you book locally through a small hotel or directly with an individual driver.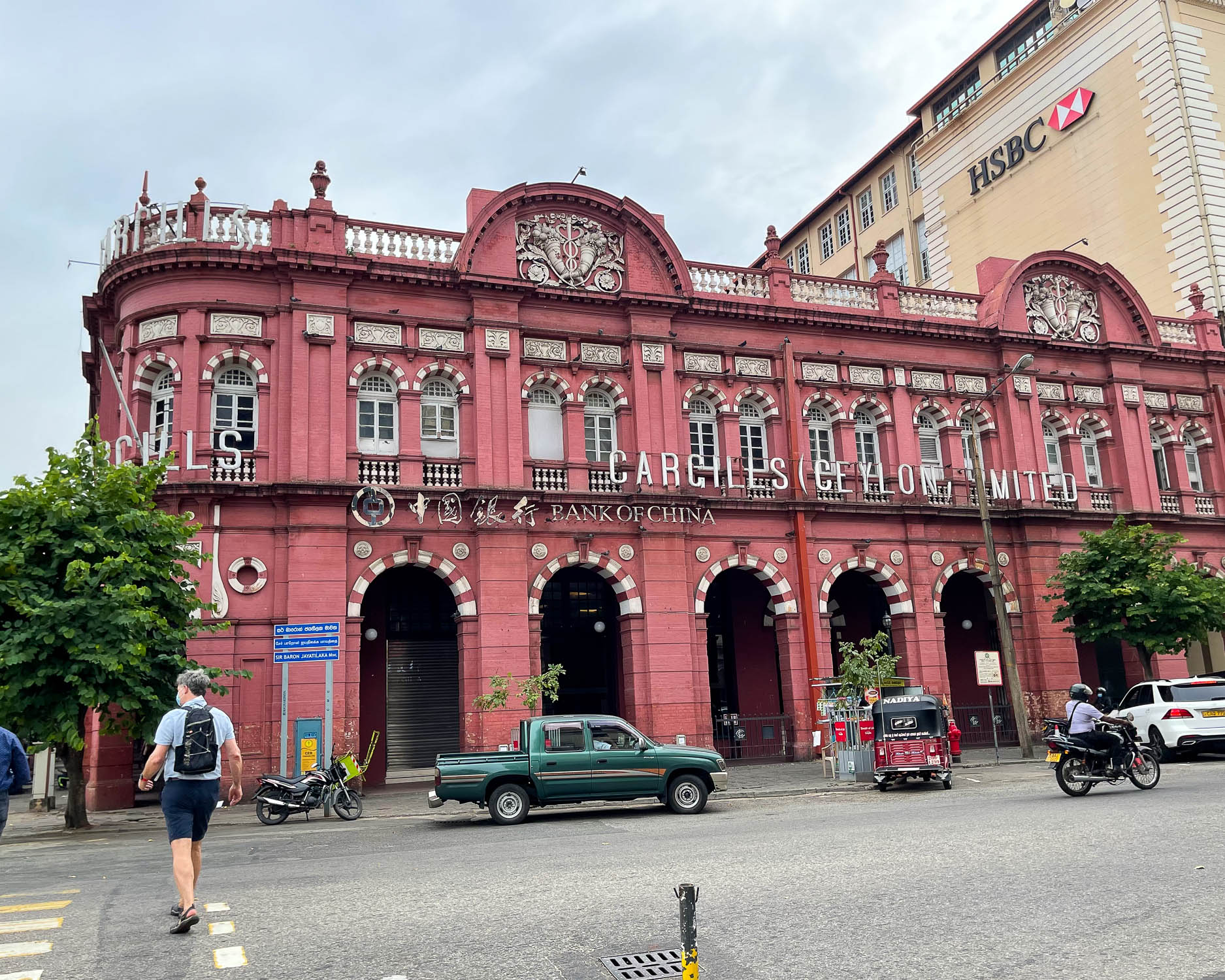 While we were there the worldwide rise in fuel costs had caused rates for car hire to increase, so if you are researching costs online, check that the source is up to date. For a modest car arranged by a modest hotel for a multi-day trip we paid 15,000 Rs per day (£41 / $54). On a different occasion we paid 10,000 Rs (£27 / $36) for a half day one way trip and 8,000 Rs (£21 / $28) for a 2-3 hour one way trip. If you are travelling independently you may meet other travellers and be able to share the costs of a car and driver to keep costs down.
Cost of Visitor attractions in Sri Lanka
The cost of visiting major tourist attractions such as Sigiriya, Anuradhapura and Polonnaruwa is high relative to the general cost of living in Sri Lanka. There is two tier pricing with locals paying a lot less than foreign visitors, and fees for tourists are often quoted in $US. At the time we visited we paid the following for a full day's ticket; Sigiriya $30, Anuradhapura $25 and Polonnaruwa $25.
Other museums and temples tended to be 1000-2000 Rupees ($3.5-7). National parks for game watching also seem to have a hefty fee and we paid around 3000 Rs per person ($11) + a car fee for visiting Udawalawe National Park as well as 4500 Rs ($16) per jeep for a half day safari.
Overall costs of travelling in Sri Lanka
Apart from the costs of hotels, car hire and attractions mentioned above, the general cost of travelling is low in Sri Lanka. A short tuk tuk journey costs $1, a 2 hour train journey $2-5 and a local "curry and rice" lunch $3-5.
Overall, for an 18 night tour that involved lots of sightseeing, a driver for about half of the time and a range of hotels (average cost £60 per night) we spent around £140 per day for a couple, excluding flights to get to Sri Lanka.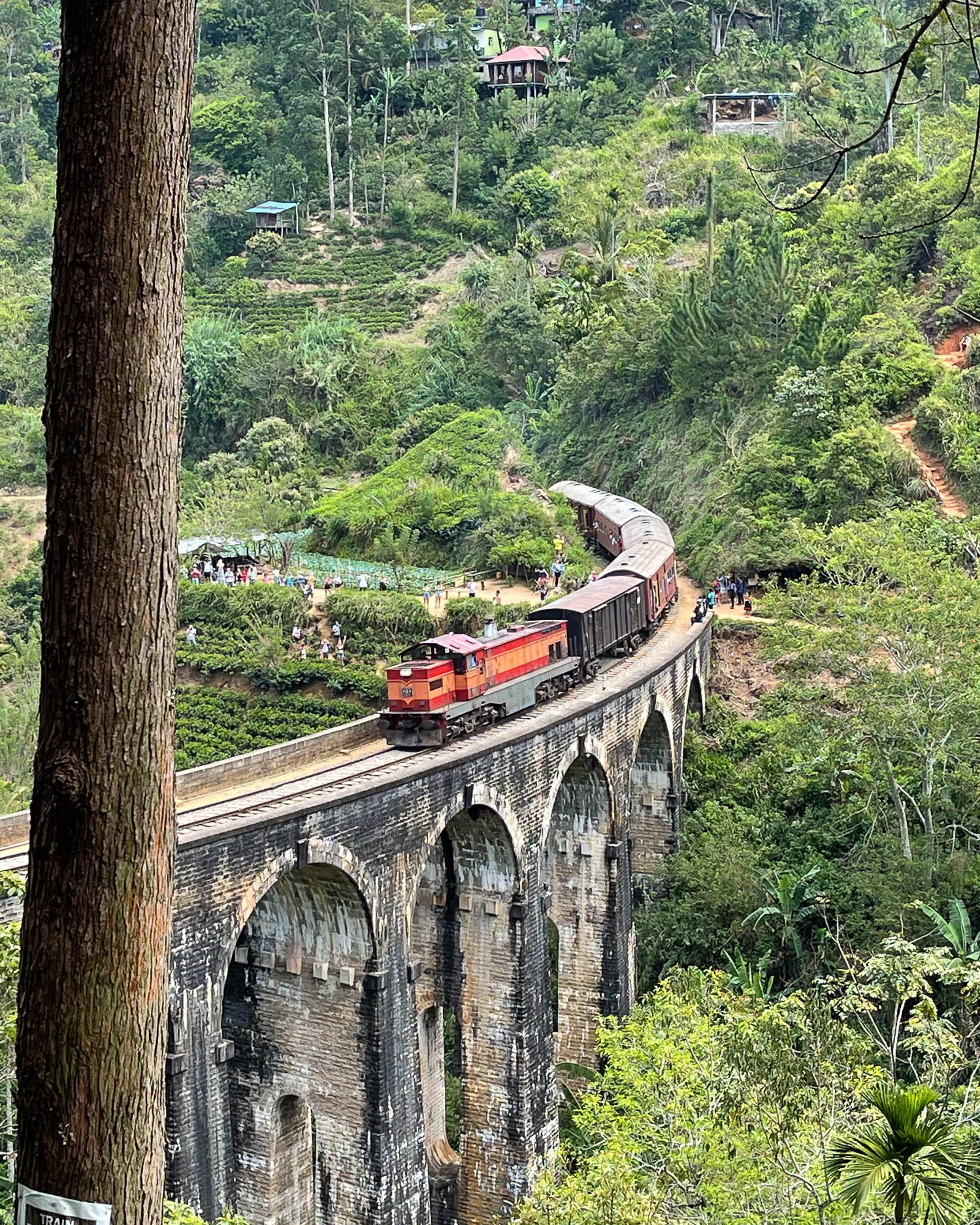 Tipping in Sri Lanka
Tipping in Sri Lanka is expected for some services but not for others. Short journeys by tuk tuk do not require a tip, although we sometimes chose to round up by a small amount when the fare was on a meter. For longer journeys by taxi of an hour or more a tip is optional but appreciated. If you hire a driver for a half day or more, tips are considered normal assuming you have received good service. In that case we tended to base our tip on at least 1000 rupees per day or around 10% of the day cost of car hire.
Freelance guides will often approach you in temples offering their services. Once a fee is agreed with the guide directly, it's not required to tip extra but this would depend whether they have gone above and beyond or offered extra services. However a guide who is with you for a multi day trip or takes you on a game safari would normally expect a tip. Again, our rule of thumb was around 10% of the cost of tour.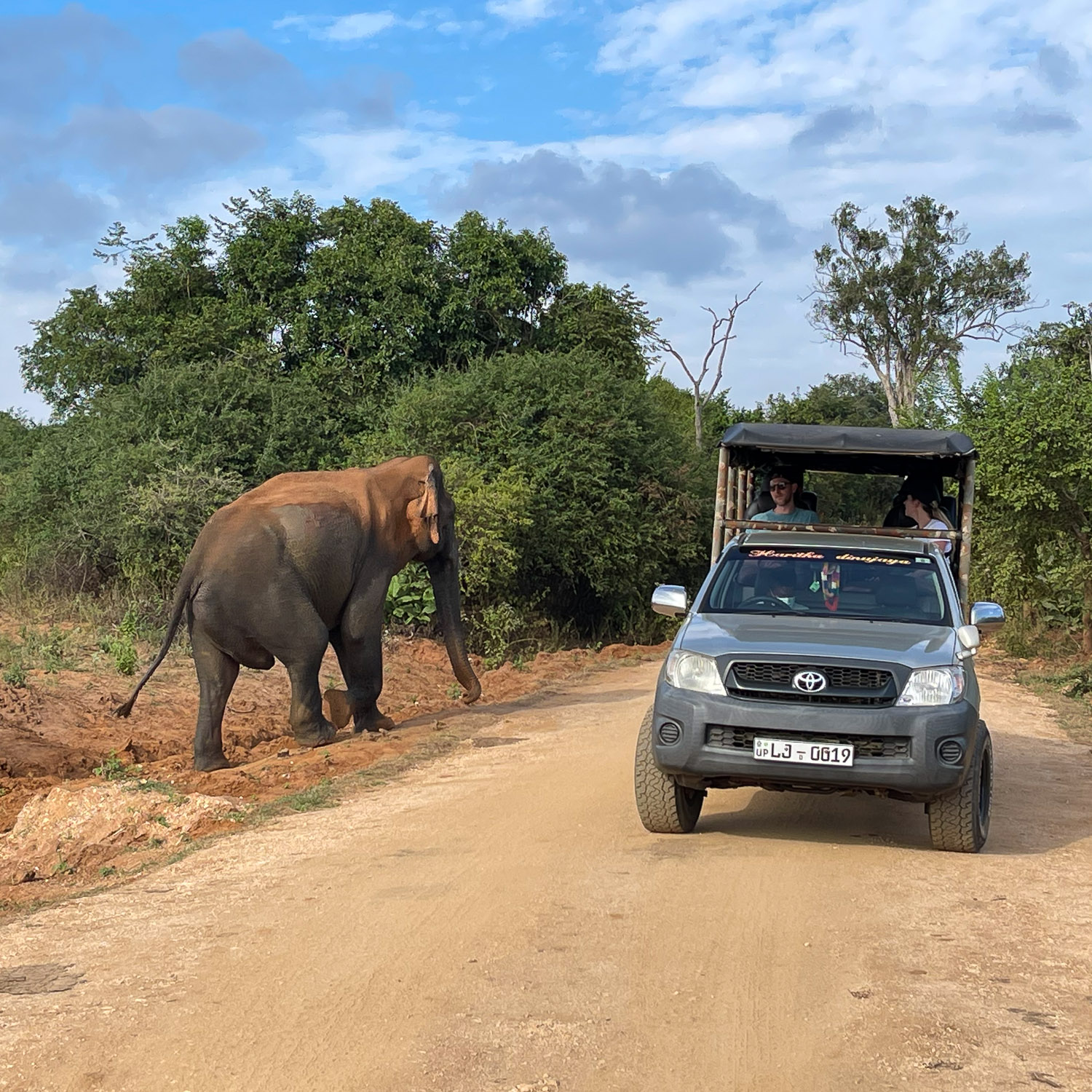 In restaurants a standard 10% service charge is added to the bill as well as any local taxes. Based on this we did not normally tip extra and it did not seem to be expected. In higher class hotels that cater to oversees visitors it is more customary to tip those who give you extra assistance, such as porters. However in most hotels we preferred to leave a general tip at the end of our stay to be shared among the staff.
In general we came to understand that in the last few years, things have been very tough for those working in the tourism economy in Sri Lanka, with the impact of the Tsunami in 2004, Easter bombing in 2019, and now Covid pandemic. For this reason we tended to err on the more generous side in our tipping, as we realised it could make a big difference and help those trying to make a living and feed their families.
Organised tour v independent travel in Sri Lanka
We have visited Sri Lanka twice. The first time, some years ago, we pre-booked a tailored package for around 10 days and toured around with a driver for most of the time, with a few days of beach relaxation at the end. On our most recent visit in 2022, we organised our own 18 night trip, travelling independently by train or car, booking most things once we arrived in Sri Lanka.
There are pros and cons with each approach, but in general I'd recommend a pre-booked tour if you have a busy lifestyle and are spending 10 days or less in Sri Lanka. Independent travel works well if you are travelling for 10+ days and have a little more time to organise things as you go.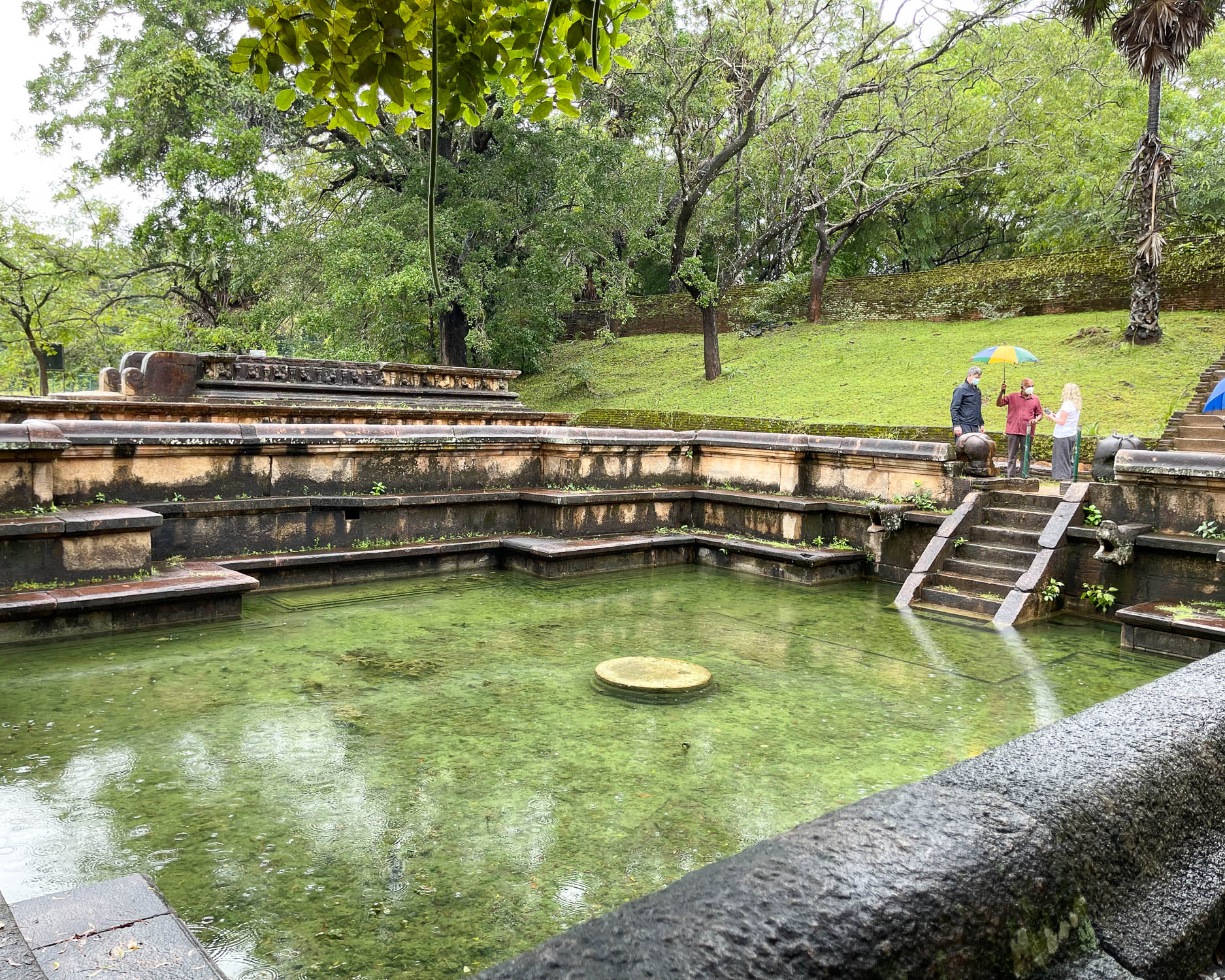 Organised tours in Sri Lanka
Pros: If you have a busy lifestyle it's great to have everything organised in advance. There are different types of tours available, from a completely tailored individual tour with a driver to a small group tour like these Sri Lanka tours with G Adventures. If you book a tour it's easier to budget, as the price is fixed to cover most elements of the tour. For small group tours costs may also be lower as transport and guide costs are shared.
Cons: The tours tend to take a cookie cutter approach and visit the most popular sights, so you may miss out on some more unique experiences. You don't have the flexibility to have lots of variety in the way you travel or the chance to change your plans at short notice.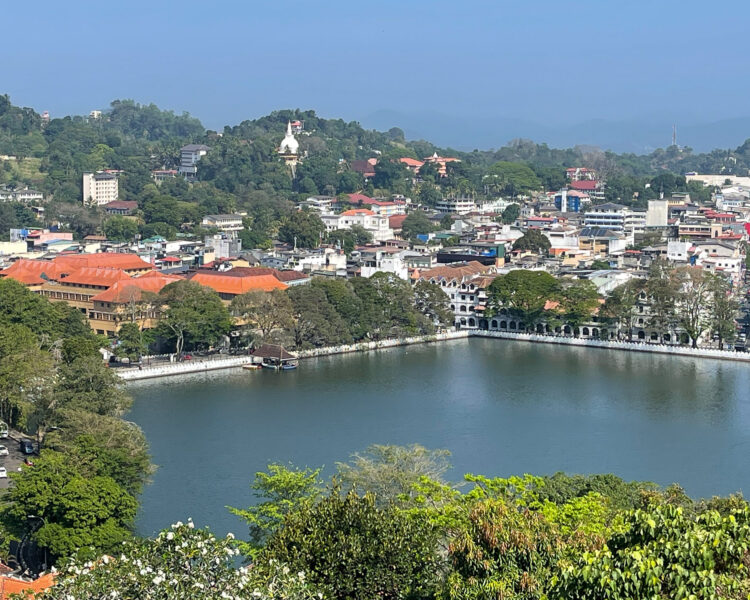 This 8 day "Sri Lanka Express" tour with G-Adventures gives a taste of Sri Lanka if you have limited time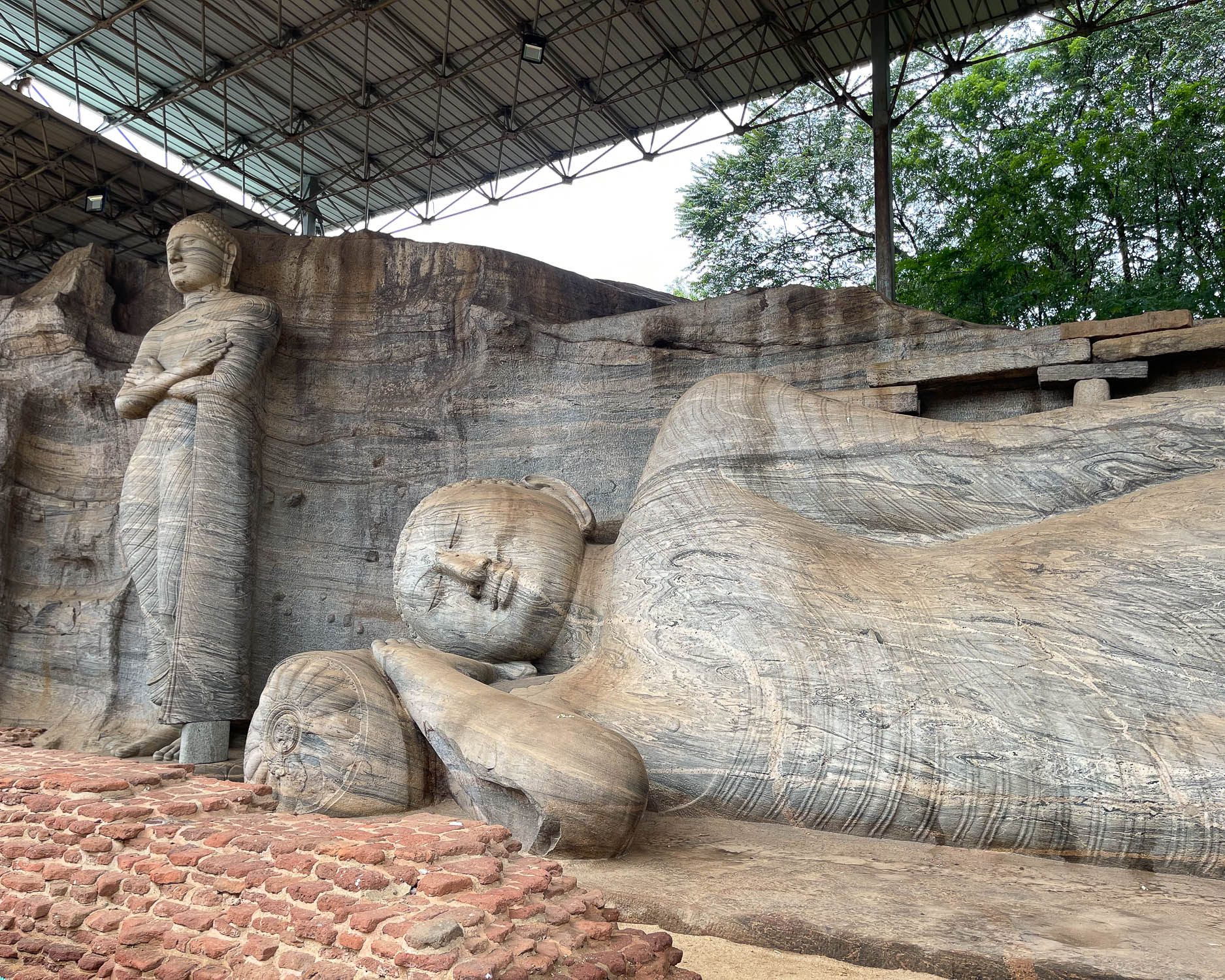 Independent travel in Sri Lanka
Pros: Sri Lanka has a great tourist infrastructure, so it's really easy to organise elements of the tour yourself as you go and book just a few days ahead. It may also be cheaper depending on the choices you make. You can flex your budget by choosing cheaper accommodation or splurging on a luxury hotel if you need a treat. This kind of travel works well if you have at least 2 weeks to spend and enjoy organising a trip that covers everything you like doing.
Cons: You may spend a lot of your holiday time researching what to do and making decisions on where to go. Transport costs such as hiring a car with driver may be higher if you need to book everything just for one or two people.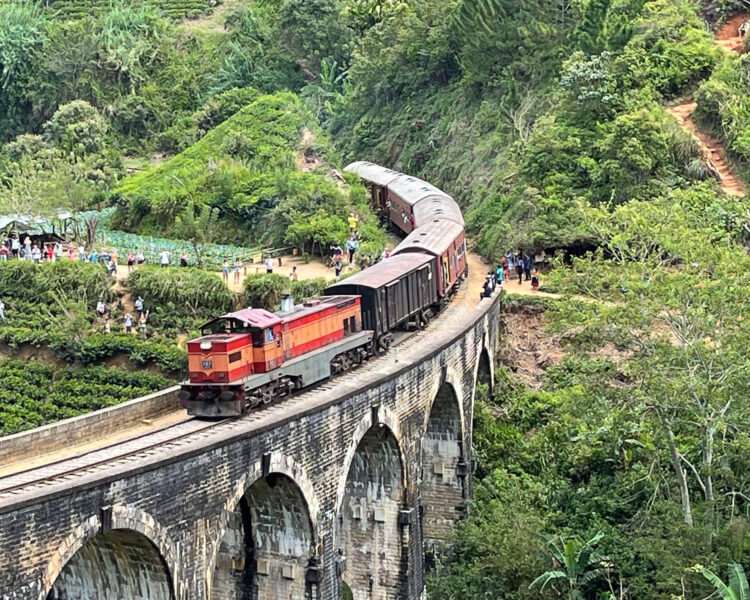 This 14 day "Sri Lanka encompassed" tour with G-Adventures is similar to the itinerary we took when we visited
Getting around Sri Lanka
Sri Lanka has a great transport infrastructure and I'd recommend getting around with a combination of train and car with driver for longer distances, then using tuk tuks for shorter local trips. Buses are the alternative to train in places where there is no train route and provide more of a local's experience.
Train – this is a cheap and comfortable way of getting around the country, especially from city to city. However for some longer or more popular routes it's best to go to any station and pre-book a reserved seat at least a day in advance. Many of the train rides such as the ride along the south west coast and the route from Kandy to Ella are very scenic. However be aware that sometimes trains do get delayed, so don't rely on them if you have a tight deadline, such as a flight to catch.
Car with driver – Because there is a well established system of hiring a car with a driver, I wouldn't recommend hiring a car to drive yourself. A car with driver can be hired for 1 day, multiple days or for your whole trip. This can be easily arranged with as little as a few hours notice by most hotels you stay in, or they will introduce you to a driver / tour company that can provide this service. If you are taking a multi-day tour, the driver will find his own accommodation and evening meal and this will be included in the price.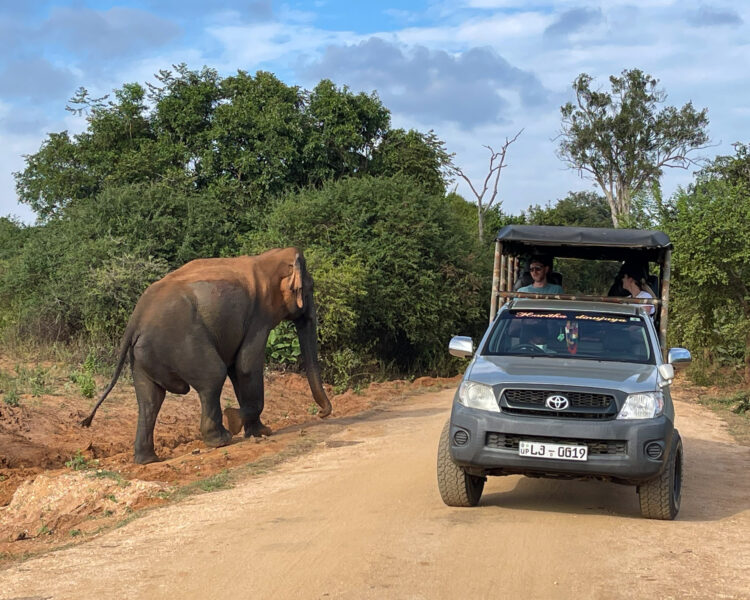 This 12 day "Discover Sri Lanka" tour with G-Adventures covers the must-see sites with some beach time at the end
Buses – To be honest we didn't use the buses as the train / car combination worked well for all the places we went. However buses are cheap and good for journeys where you want to keep costs down, or where there isn't a train route such as the east coast. For longer bus journeys just allow extra time and seek local advice on the bus routes, as there may not be a set timetable.
Tuk-tuks – this is the easiest way to get around towns and cities for shorter distances of under an hour. The fares are cheap (from around £1 for a 5-10 minute ride). Outside Colombo there are generally no meters on the tuk tuk so check with your hotel what is the typical fare for each journey and then agree the price with the driver in advance. We occasionally used a car taxi for short distances when we had luggage and found the fare was around twice that of a tuk tuk.
Getting cash in Sri Lanka
The local currency in Sri Lanka is Sri Lankan Rupees (LKR). As this is a closed currency, you cannot buy Sri Lankan Rupees before you arrive in the country. The next most widely used currency is US Dollars, which can be easily changed at banks, currency exchange shops or less officially at some other tourist shops such as gem stores. I'd suggest bringing some cash in $US and changing enough at the airport to get you through the first day or two.
Sri Lanka is a cash society and most everyday purchases are in cash. It's best to try and accumulate smaller notes to pay for snacks and tuk tuks as they don't always have change. However you can use credit/debit cards to pay at larger hotels, for bigger purchases or in shops that deal a lot with tourists. In smaller guest houses and hotels however, cash payment is required.
ATMs are widely available in most towns and we found it best to withdraw around £200 every few days and use the cash to pay for most services. We found that ATMs were the best way to get the cash we needed and although we did bring some $US cash, we didn't really need it except on the first day. Most bank ATMs charged a fee of 450 Rupees per withdrawal. However we found the Bank of Ceylon and People's Bank did not charge this fee, so we tried to withdraw from these wherever possible.
You cannot change Rupees outside Sri Lanka and it's forbidden to export more than a small amount, so you need to exchange any excess cash at the airport before you fly home. We noticed that most currency exchange shops in the airport were before security and we didn't see them once we had gone through security, so bear this in mind when you fly home.
Read my article on the best things to do in Sri Lanka
What to wear in Sri Lanka
Sri Lankans tend to dress in a modest way, men wearing long trousers and women wearing trousers or skirts that cover the knee and tops that cover the shoulders. If you want to dress in a way that reflects local custom and avoids unwanted attention then avoid skimpy clothing. However, in general men can wear shorts and t-shirts, while women can wear a skirt, shorts, t-shirt, vest top or sundress. When travelling around I tended to wear loose, cool cut-off trousers that covered my knees and a cotton t-shirt that covered my shoulders, since this was suitable for most situations, especially when visiting temples.
If you are in a beach area or doing an activity such as hiking, shorter shorts and vest tops are fine. Bikinis and swimwear should only be worn around the beach or pool and you should cover up once you move away from the beach.
In general Sri Lankans are quite tolerant of tourists dressing less modestly than they would themselves, but it's better to be respectful of local norms and dress appropriately for the situation.
Temple etiquette in Sri Lanka
When visiting temples, modest dress is the norm for locals and is enforced for tourists too. For men this means long trousers, although longer shorts are sometimes tolerated, and a t-shirt or shirt that covers the shoulders. Women need to wear trousers or a skirt that covers the knees and a top that covers the shoulders. Sarongs are quite acceptable, so it's useful to keep one in your daypack to cover up when visiting temples. Loose batik style trousers are on sale everywhere for tourists to buy and sometimes sarongs are available to borrow at the temple entrance.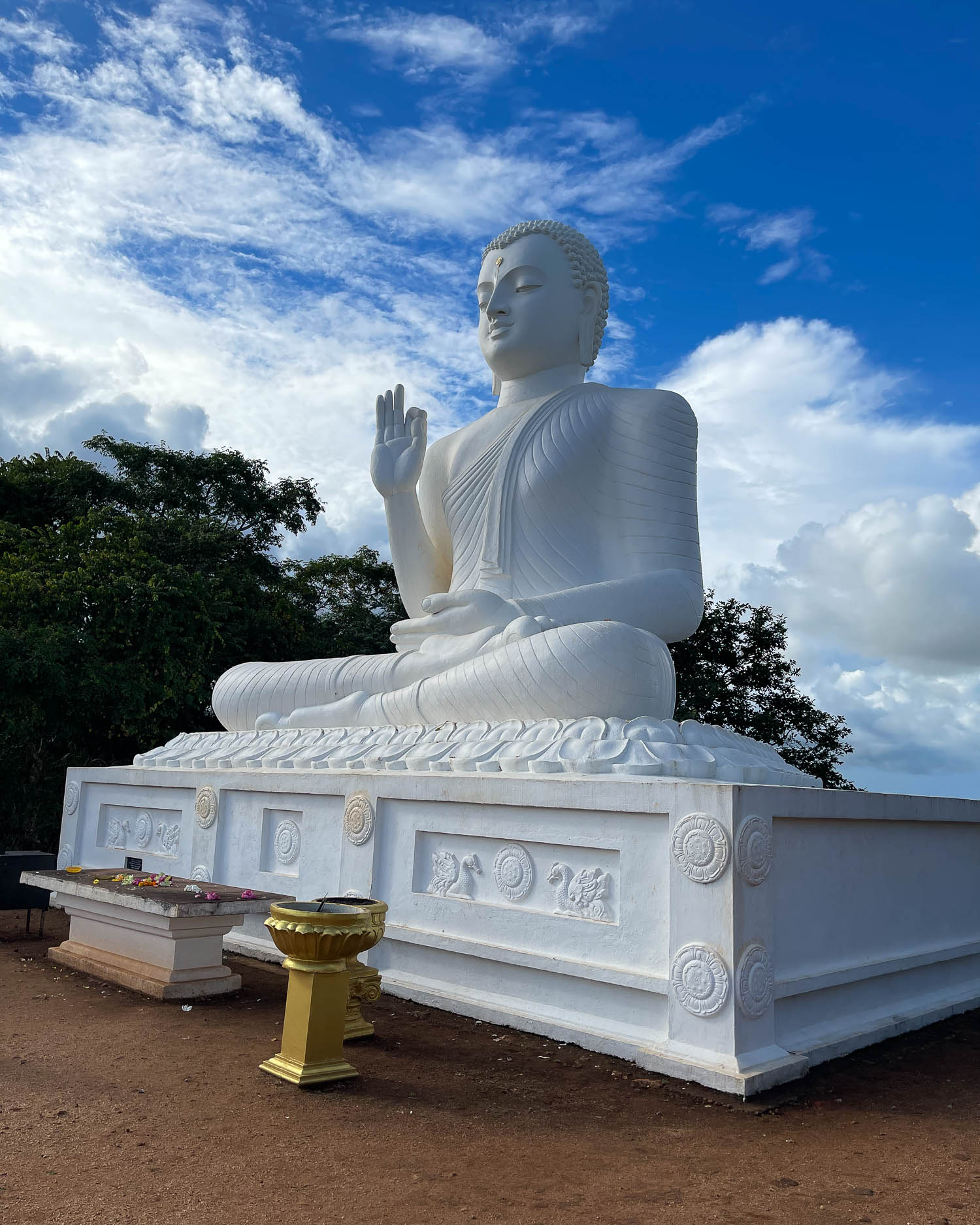 I noticed when visiting Buddhist temples in Sri Lanka, that it's common for devotees to wear white, especially women. So you may like to follow suit and wear light colours, as bright colours seem somehow out of place. It's also not allowed in temples to cover your head, and this seemed to include women who wear a hijab or headscarf to cover their hair.
At the entrance to a temple, you will need to remove your footwear and either leave it on the ground, or at a kiosk that will mind your shoes, in return for a tip or small fee. At some temple complexes like Mihintale, this may mean that you have to walk for long periods barefoot over sand or gravel, something that I found quite uncomfortable. However, it is acceptable to wear socks if you have problems walking barefoot, so you may want to bring some small trainer socks or shoe liners to slip on for extra comfort.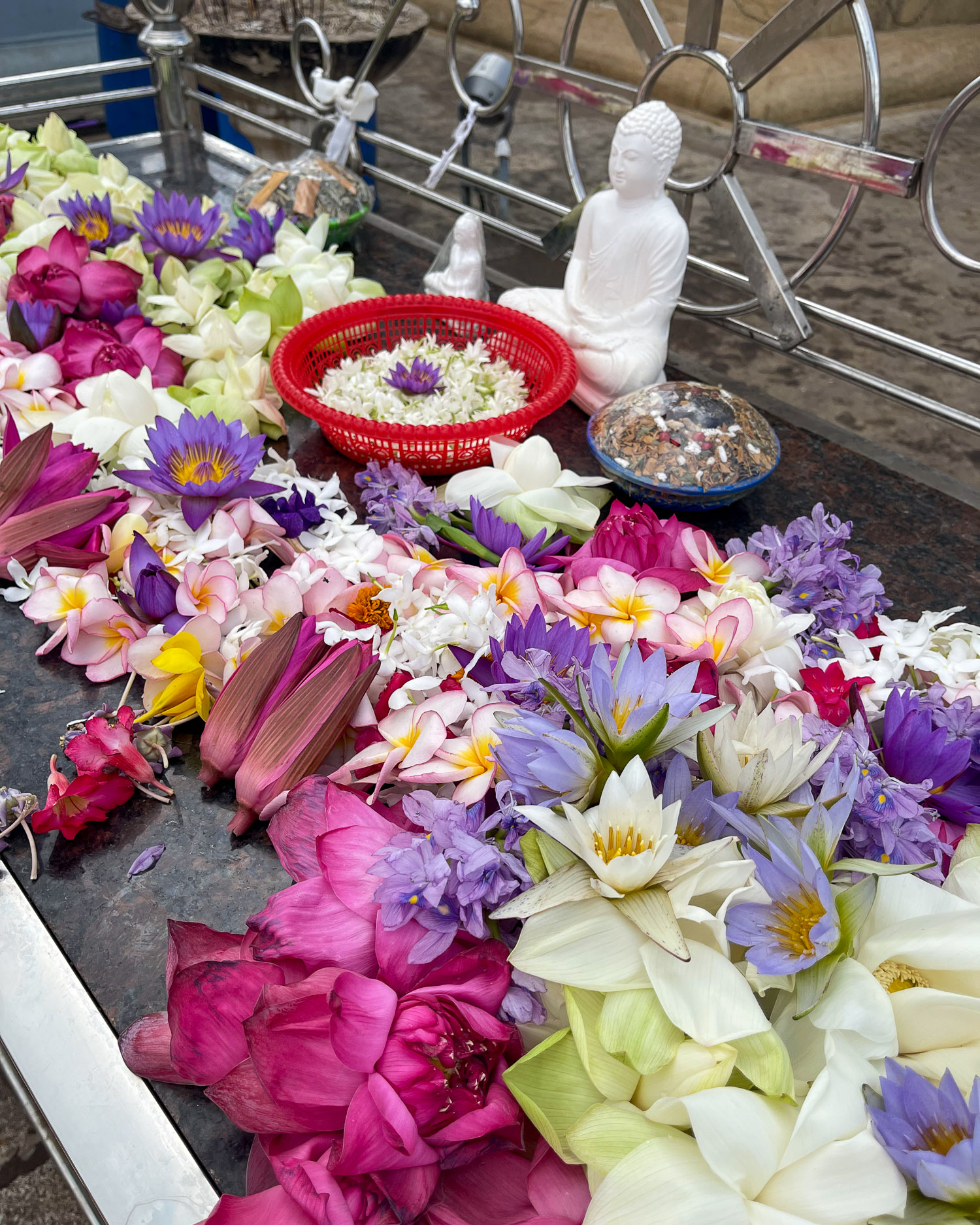 Local devotees will normally buy some lotus or jasmine flowers at the stalls outside every temple and place them in front of the shrine, so you may want to do this as well as a sign of respect.
It is considered disrespectful and not allowed to pose for photos with your back turned to a Buddha statue, or to have iconography such a t-shirt motif showing Lord Buddha. However, it is allowed to take a photos of Buddha statues, so long as there are not people posing in them.
Safety in Sri Lanka
In general we found Sri Lanka a very safe and welcoming country. On our first visit some years ago, there was still a civil war in the north of the country, but this ended in 2009 and Jaffna and the north of Sri Lanka is fully open for tourists. In cities and at major tourism sites we noticed a quite heavy, though not intimidating security presence of police, guards and other officials.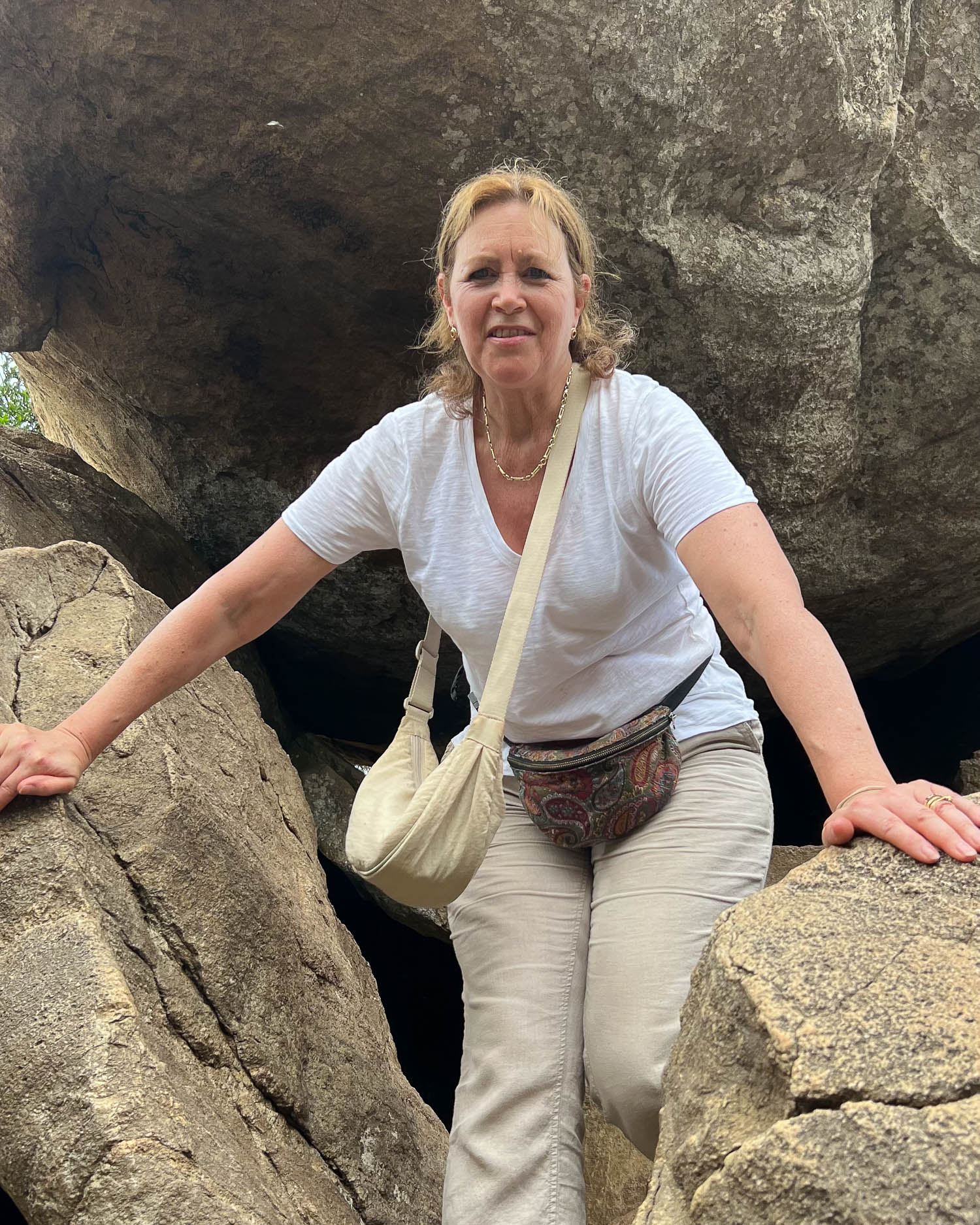 The Buddhist culture that is prevalent in much of Sri Lanka seems to create an atmosphere that is courteous and peace-loving, which you will feel in the gentle and hospitable attitude of the people you meet. Of course like anywhere in the world, tourists may be targeted for for petty theft, so take care of your belongings, leaving your passport and valuables in the hotel safe. While out sightseeing I tended to keep cards and excess cash securely in a money belt and a purse with smaller notes in my handbag.
While train stations seemed safe and well regulated, women travelling alone will probably be more comfortable in 1st or 2nd class. If you are concerned about safety, you may be best to use a car with driver to get around, as your driver will also watch your bags and keep an eye on your safety. Alternatively, take a small group tour like the Sri Lanka tours offered by G Adventures where a guide and driver travel with your group.
When travelling alone, you are less likely to be a target if you dress in a similar way to the locals and use tuk tuks to get around after dark to and from your accommodation. If car hire is not within your budget then booking a day tour is a good way to stay safe in a group while seeing lots of things. Here are a few 1-2 day tours that would be ideal for travellers that want the peace of mind of an organised tour.
Colombo to Kandy and Nuwara Eliya 2 day tour – this 2 day tour from Colombo takes you to Kandy to see the Botanical garden, Temple of the tooth and Kandyan dance show with an overnight stay in Kandy at a 4 star hotel. On Day 2 you take the famous "Blue Train" through the tea plantations train Kandy to Nuwara Eliya with a visit to a tea plantation before returning to Colombo.
Sigiriya and Dambulla day trip from Colombo – this full day trip from Colombo enables you to see the rock fortress of Sigiriya and the Dambulla cave temples in one day. You will need to buy tickets to the attractions separately.
Colombo to Bentota and Galle – this day tour from Colombo includes a stop in Bentota where you can enjoy the beach or take a river boat tour (pay for this separately) then have time to look around the historic Galle Fort area before you return to Colombo.
Ella transfer to Mirrissa or Galle – a shuttle with Safari in Udawalwawe – this convenient transfer from Ella to either Mirissa or Galle also includes a 3 hour morning safari at Udawalawe national park to see elephants and many other animals. The tour includes the safari jeep and park entrance fees. By the afternoon you will arrive at your hotel in either Mirissa or Galle.
Wifi in Sri Lanka
All the guest houses and hotels where we stayed had wifi, which was fast enough for daily activity such as emails although not necessarily good enough for working as a digital nomad. A bigger issue is that there may be power cuts, especially outside cities, which affects those using Sri Lanka as a base for location independent working.
However that's not such a big deal for the normal tourist as many restaurants and hotels have generators that cut in when there's a power cut. Almost all restaurants we ate in, even quite local ones, also had wifi. It's also very easy to buy a local sim card at the airport and in most towns, which you can use in your phone when travelling or use to tether your laptop if there's no wifi.
What plug do I need in Sri Lanka?
I was quite surprised at the range of different plug sockets that we found in Sri Lanka in the hotels and guest houses where we stayed. Many had multiple different sockets in the same room including the English 3 pin plug socket or a USB plug. Other times we found a 3 pin round holed socket or a 3 pin US style socket. My advice is to pack a universal travel adapter that also has some USB ports and this will likely cover all your needs.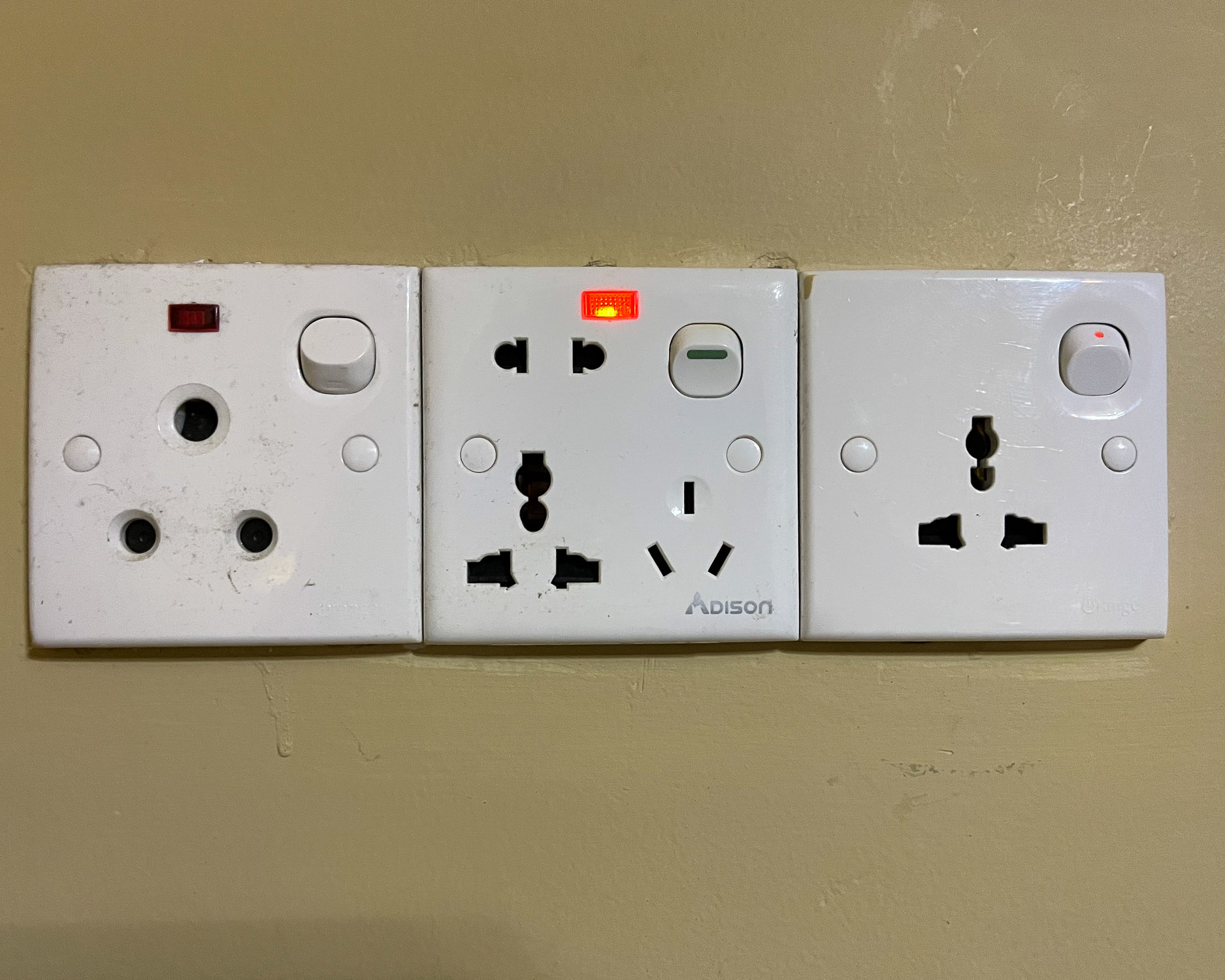 Food in Sri Lanka
There's plenty of food choice in Sri Lanka and eating out is generally cheap. Breakfast in hotels normally comprises of a plate of fresh fruit, scrambled eggs or omelette and toast, accompanied by a fresh fruit juice and tea. At lunchtime a buffet of different vegetarian, meat or fish curries accompanied by rice or roti is offered in many local cafes and is a well priced option. On the coast, fresh fish and seafood is widely available and inexpensive.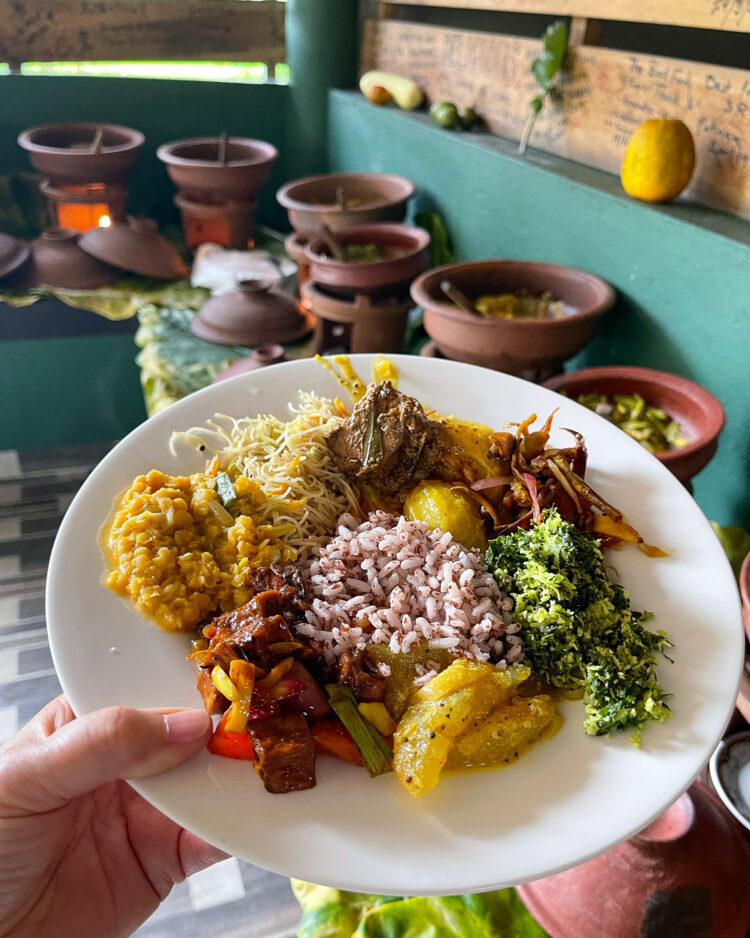 A tasty streetfood snack is kottu roti – which is a roti (flatbread) chopped up and cooked with vegetables, meat or egg. In places that cater for tourists there are also plenty of restaurants serving western style dishes such as burgers, pizza and pasta. Sri Lanka is a great destination for vegetarians and vegans, since much of the local food and curry is veggie and there's also a wide choice of fresh fruit and juices.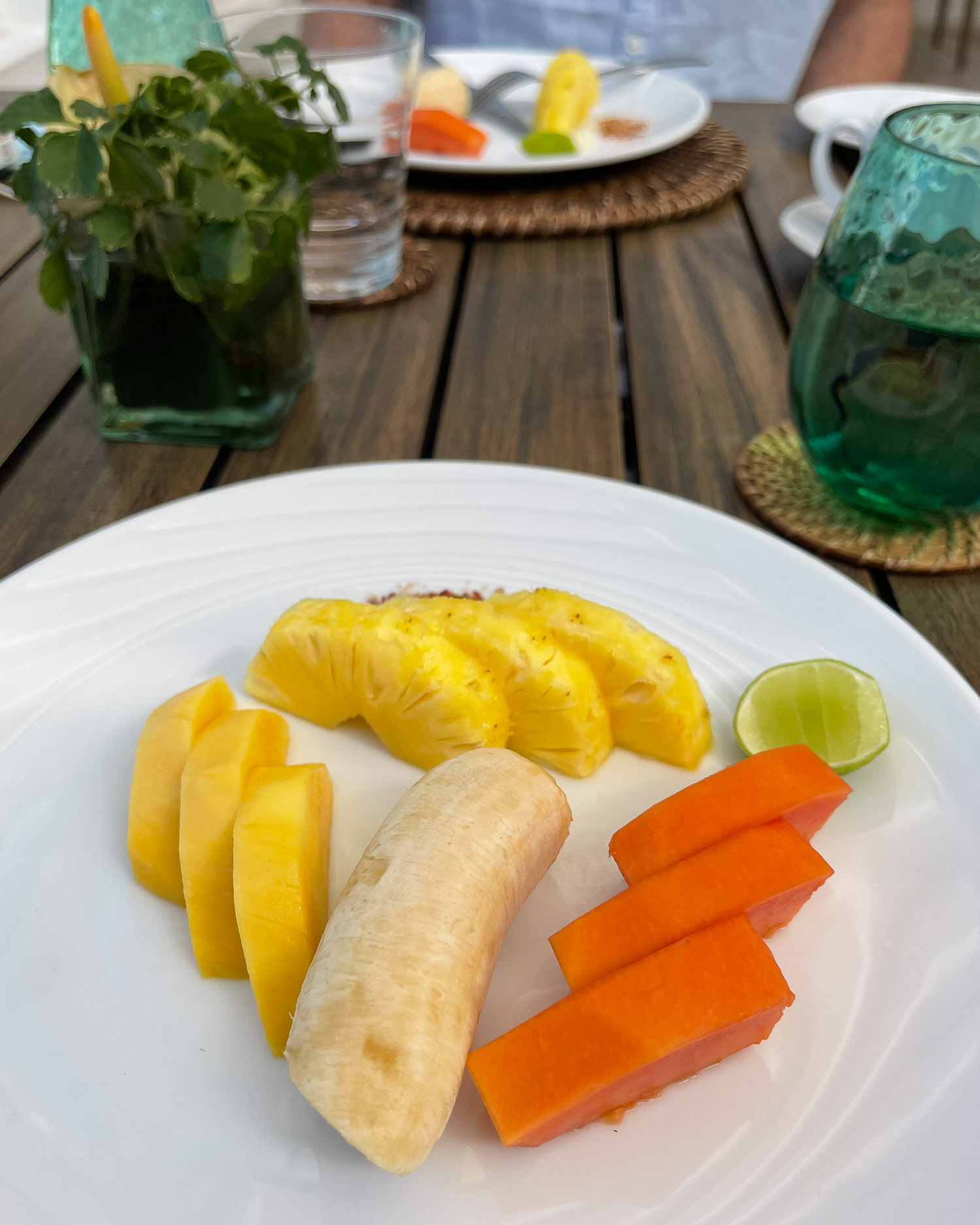 Anything else?
I hope that covers most questions for the average traveller planning their trip to Sri Lanka. But if not, feel free to leave me a comment or contact me via social media and I'll be happy to answer your questions.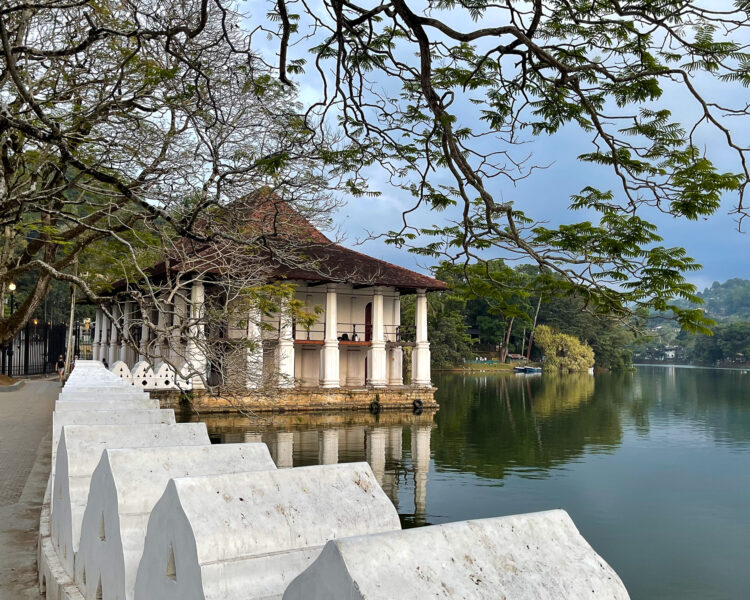 If you are limited in time or want the planning to be done for you, consider a small group tour of Sri Lanka with G Adventures
Plan your trip to Sri Lanka
A guidebook will really help plan your trip and fill out the details of what to see while you're there. We used and can recommend two different guide books for your trip. The DK Eyewitness guide to Sri Lanka is full of colourful images and is ideal for those who are mainly interested in sightseeing and want to get a sense of the country. We also used the Lonely Planet Sri Lanka guide, which is ideal for budget and independent travellers as it has in depth information on accommodation and sights.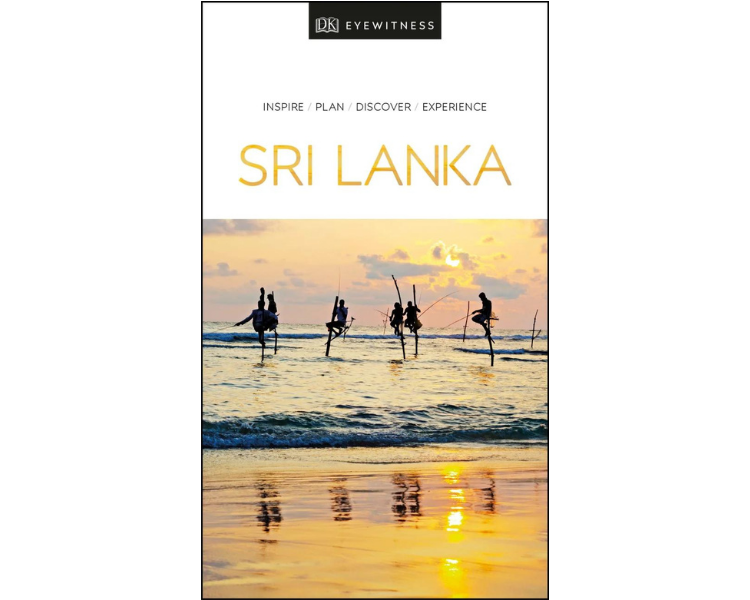 Need a guidebook? We used and recommend the DK Eyewitness guide to Sri Lanka
Pin it
This article is originally published at Heatheronhertravels.com